BP and partners on Monday confirmed the development concept for the second phase of the BP-operated Greater Tortue Ahmeyim (GTA) LNG project off the coasts of Mauritania and Senegal that they will take forward to the next stage of evaluation.
The partnership, composed of BP, Petrosen, SMH, and Kosmos Energy will evaluate a gravity-based structure (GBS) as the basis for the GTA Phase 2 expansion project (GTA2) with total capacity of between 2.5-3 million tonnes per annum, according to a statement.
GBS LNG developments have a static connection to the seabed with the structure providing LNG storage and a foundation for liquefication facilities.
The concept design will also include new wells and subsea equipment, integrating with and expanding on existing GTA infrastructure, the statement said.
Moreover, the partnership will consider powering liquefication using electricity to help drive operational emissions lower.
BP and its partners are now working with contractors to progress the concept towards the pre-FEED stage, the statement said.
"We aim to build on our strong collaboration with our partners, and the governments of Mauritania and Senegal, to further develop a long-term, successful energy hub in West Africa," Gordon Birrell, BP's executive vice president for operations and production, said.
"GTA continues to underpin our strategy to develop the most resilient hydrocarbons to help provide energy security today," he said.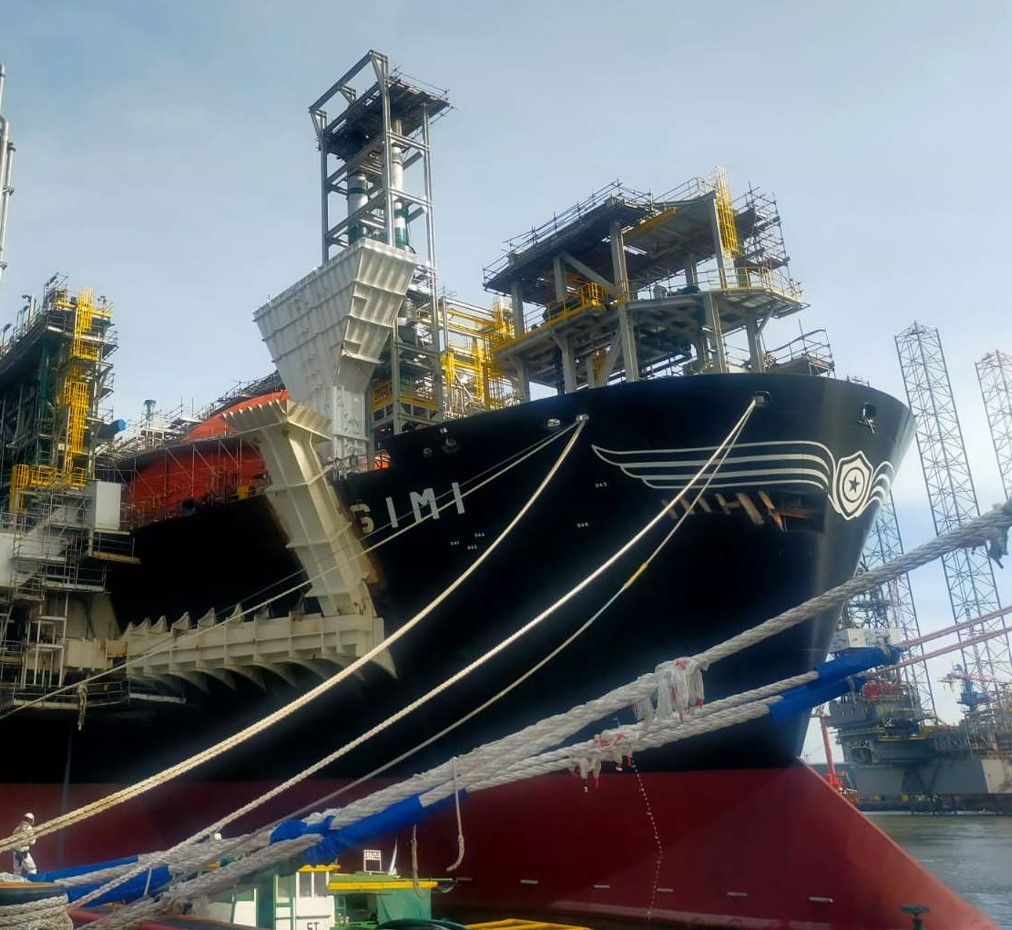 First phase to start production
GTA is located 120 kilometers offshore in water depth of 2850 meters, one of the deepest subsea developments in Africa.
Furthermore, the first phase, currently under development, will export gas to an FPSO some 40 kilometers offshore.
In January this year, the FPSO set sail from China to the project site off the coasts of Mauritania and Senegal.
Project partner Kosmos said in a separate update on Monday that the FPSO is currently in Singapore for the scheduled installation of fair leads, while the company expects the FPSO to arrive at the project site in the second quarter of 2023.
Following arrival at the project site and completion of commissioning activities, the FPSO will process natural gas – removing condensate, water, and other impurities – before exporting it by pipeline to the project's FLNG facilities, 10 kilometers offshore.
With eight processing and production modules, the FPSO will process around 500 million standard cubic feet of gas per day.
The majority of the gas will be liquefied by the FLNG facilities, enabling export to international markets, while some is allocated to help meet growing demand in the two host countries, BP previously said.
Singapore's Keppel shipyard is currently converting Golar LNG's Gimi to a floating LNG producer.
Kosmos said in the update that the 2.5 mtpa FLNG was "on track" for sailaway in the second quarter of 2023.
"Construction and mechanical completion activities continue and commissioning work has begun," it said.
Overall, Kosmos said that GTA Phase 1 "continues to make good progress, and was around 90 percent complete at year-end."