Nigeria's UTM Offshore and state-run Nigerian National Petroleum Corp (NNPC) have signed a heads of terms under which the latter will take a stake in UTM's planned floating LNG producer and supply feed gas to the unit.
The deal for Nigeria's first FLNG project with a capacity of 1.5 mtpa was signed in Abuja on July 19 by UTM's managing director and chief executive, Julius Rone, and NNPC's executive VP, gas, power and New Energy, Mohammed Abdulkabir Ahmed. NNPC's CEO Mele Kyari also attended the ceremony.
Rone told LNG Prime on Monday that NNPC will take a 20 percent stake in UTM FLNG under the deal and will supply feed gas to the project.
He said that with NNPC in the project "gas is guaranteed" for the FLNG development.
The FLNG will process associated gas from the Yoho field currently flared in order to cut carbon emissions and monetize additional reserves for the domestic and global market.
Yoho field lies in Oil Mining Lease (OML) 104, offshore Nigeria. ExxonMobil's unit MPN holds a 40 percent interest in the joint venture and NNPC holds a 60 percent stake.
Energy trader Vitol will buy LNG from the project.
FEED 63 percent complete
In November 2022, UTM awarded the front-end engineering and design (FEED) contract to Japan's JGC and and France's Technip Energies.
UTM also selected US-based KBR as the owner's engineer.
Technip Energies works on the hull and the mooring system design, while JGC works on the topsides design.
Rone said that the FEED work is 63 percent complete.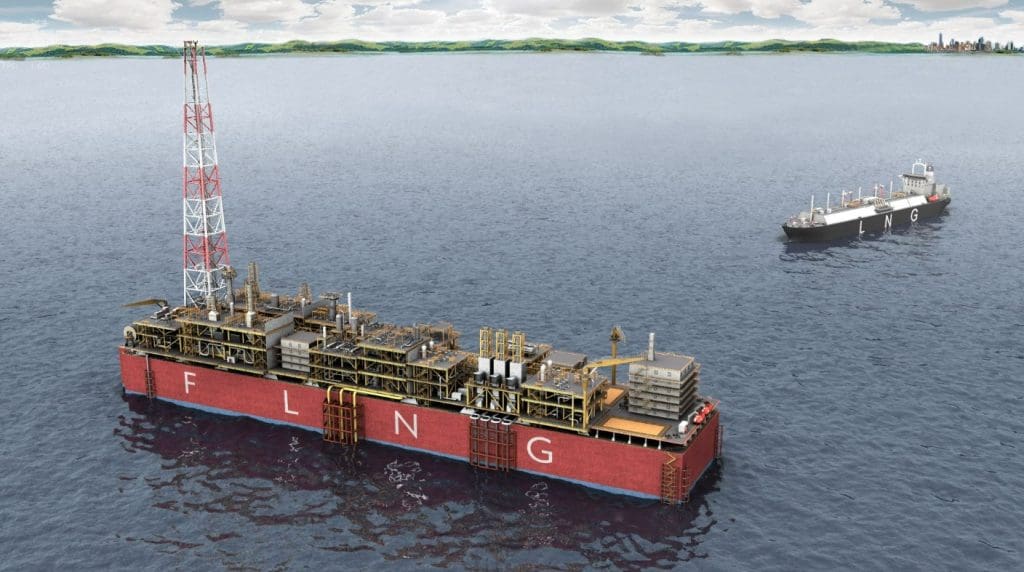 FID in Q4?
As part of its plans to develop the project and secure financing, UTM joined forces last year with the African Export-Import Bank (Afreximbank) to secure up to $5 billion for the development, including about $2 billion for the project's first phase.
Rone said last year that UTM is planning to take FID on the floating LNG project by the end of 2023.
The CEO confirmed on Monday that UTM is still expecting to take the decision in the fourth quarter of 2023.
Besides the first unit, Rone also previously told this publication that UTM is looking to develop a second floating LNG production project offshore Nigeria.
This unit would have similar capacity as the first and it would not receive associated gas from the Yoho field but from other fields located offshore Nigeria.
UTM plans to start the FEED contract discussion on this project after it takes the final decision on the first floating LNG producer, Rone said.