France's TotalEnergies, one of the world's largest LNG players, has renewed its production license for the OML130 block located offshore Nigeria.
The renewal for the block located in deep waters is for 20 years, according to a statement by TotalEnergies.
Located 150 kilometers off the Nigerian coast, the OML130 block contains the prolific Akpo and Egina fields which came into production in 2009 and 2018 respectively.
Moreover, in 2022, production amounted to 282,000 boe/d and nearly 30 percent of the gas was sent to the Nigeria LNG plant, notably contributing to Europe's energy security, TotalEnergies said.
The production start-up from Akpo West, a short-cycle project, is expected by the end of 2023, it said.
In addition, OML130 contains the Preowei discovery, to be developed by tie-back to the Egina FPSO.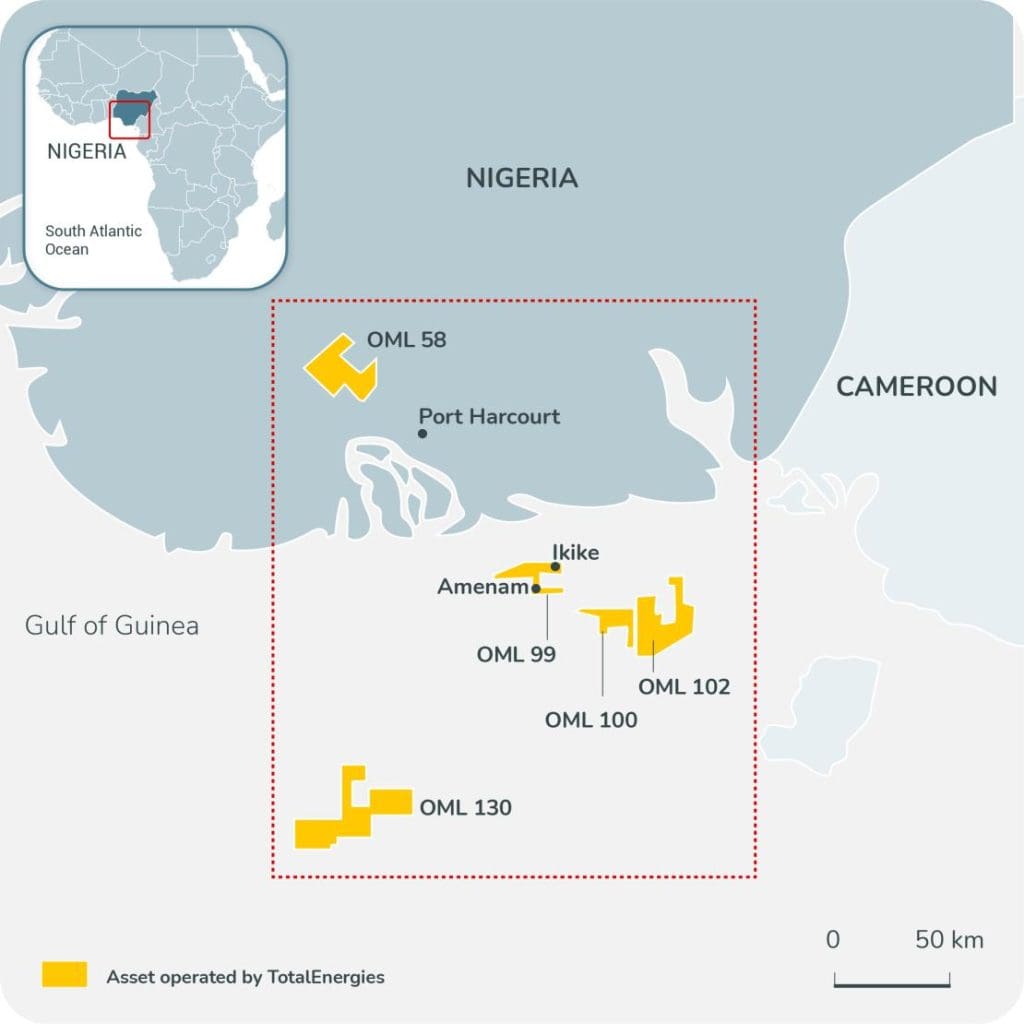 Henri-Max Ndong-Nzue, senior VP Africa, exploration and production at TotalEnergies, said that this 20-year extension will enable the company to move forward with the FEED studies on the Preowei tie-back project which aims to valorize a discovery using existing facilities.
TotalEnergies Upstream Nigeria Limited operates OML 130 with a 24 percent interest, in partnership with CNOOC (45 percent), Sapetro (15 percent), Prime 130 (16 percent) and the Nigerian National Petroleum Company as the concessionaire of the PSC.
Nigeria LNG
TotalEnergies also has a 15 percent stake in Nigeria LNG, the operator of the 22 mtpa six-train Bonny LNG export plant.
Besides TotalEnergies, NNPC owns 49 percent in the venture, Shell has 25.6 percent, and Eni holds 10.4 percent
Nigeria LNG is also adding the seventh production unit at the Bonny Island plant.
The NLNG Train 7 project consists of the construction of one complete LNG train and one additional liquefaction unit. The project also includes other associated utilities and infrastructures.
The new unit will add around 8 mtpa of capacity to the Bonny Island facility.