US LNG equipment specialist Air Products said it has completed the largest heat exchanger it has ever built for the Golden Pass LNG export project, a joint venture of QatarEnergy and ExxonMobil.
Air Products built the heat exchanger that weighs nearly one million pounds at its facility in Port Manatee, Florida, it said via its social media channels on Wednesday.
The heat exchanger is now in transit to the Golden Pass LNG export facility in Sabine Pass, Texas.
Air Products did not provide any additional information.
According to its website, Air Products designed, manufactured and shipped more than 118 LNG heat exchangers. Also, the company worked on over 100 LNG plants worldwide.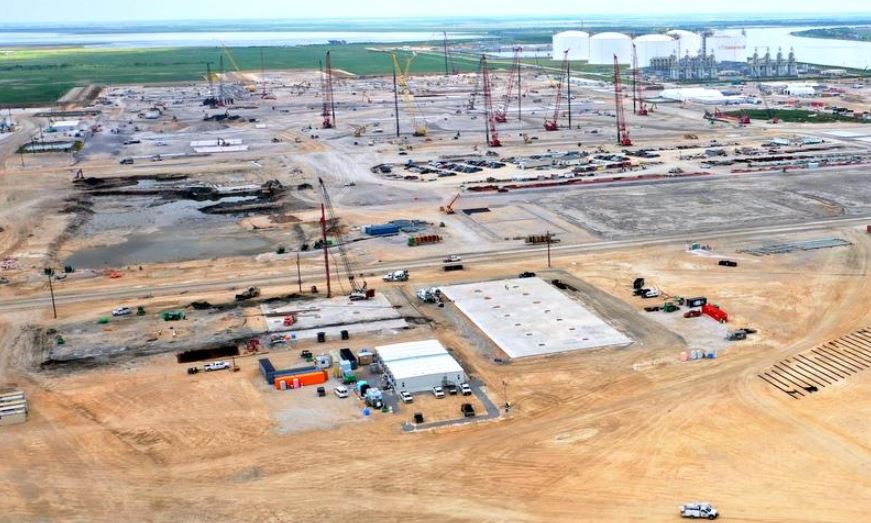 Back in February 2019, the US firm secured a contract from the Golden Pass JV to provide its proprietary LNG technology, equipment, and related process license.
The scope of supply includes its AP-C3MRTM natural gas liquefaction technology and equipment, and three of its MCR main cryogenic heat exchangers.
Moreover, this equipment will be installed at the heart of the proprietary propane pre-cooled mixed refrigerant liquefaction process for the three-train facility.
The tech will help the Golden Pass facility produce around 16 million tons per year of LNG.
QatarEnergy and ExxonMobil plan to launch the $10 billion LNG export project in 2024.
State-owned LNG giant QatarEnergy owns a 70 percent stake in the project while US energy firm ExxonMobil has a 30 percent share.