Finland's Meyer Turku yard is moving forward with the construction of the second LNG-powered cruise ship for Carnival Cruise Line, a unit of Carnival Corporation.
The yard held a coin ceremony on June 15 for the LNG-powered Carnival Celebration, according to a statement by Carnival.
The coin ceremony is a centuries-old custom in shipbuilding, symbolizing good fortune for the ship and its crew.
Meyer Werft started building this vessel in January last year.
According to Carnival, the LNG-powered ship will begin service in early November with a 14-day transatlantic voyage from London (Southampton) to its homeport of PortMiami.
It will debut along with Carnival's redesigned Terminal F at PortMiami, which will be among the first terminals to be shore-power ready in 2023, it said.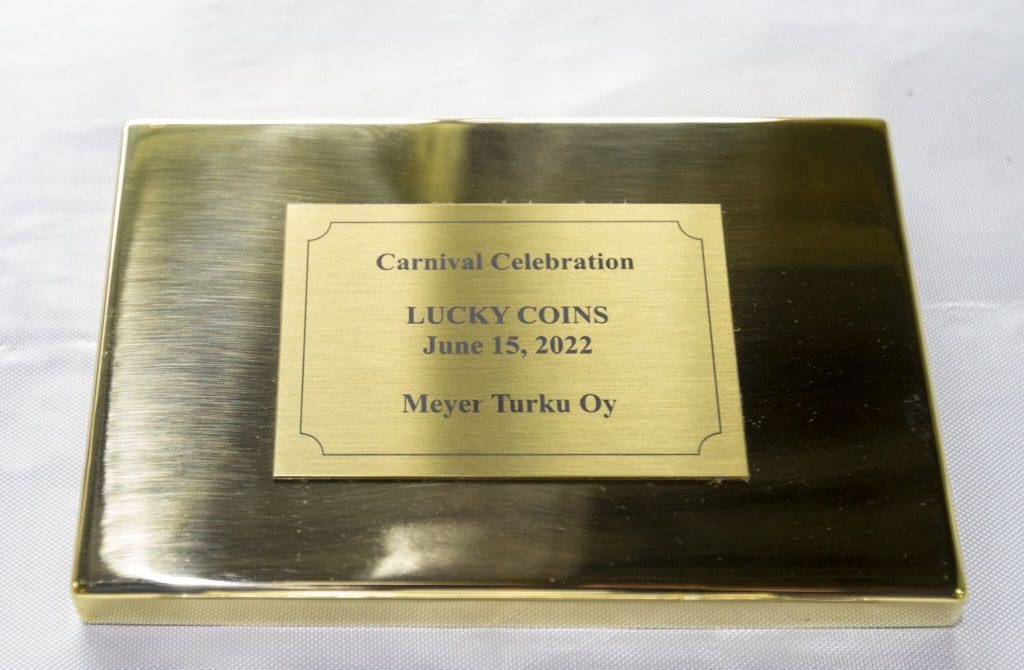 Carnival Celebration is the sister ship to Mardi Gras, which entered service last year as the first ship in North America to run on an LNG propulsion system.
Such as Mardi Gras, the newbuild will accommodate more than 5,200 guests and a crew of 2,000. Guests will have the choice of more than 2,600 staterooms and 180 suites across 11 categories.
The LNG-powered Excel-class vessel will have classical ship lines and predominately blue hull.
Besides this ship, Germany's Meyer Werft is building the LNG-powered Carnival Jubilee for Miami-based Carnival Cruise Line.
This Excel-class ship is set to enter service next year.