The Cove Point LNG facility in Maryland, operated by Berkshire Hathaway's unit BHE GT&S, is planning to install additional equipment to liquefy boil off gas (BOG) created during current plant operations.
BHE GT&S has a 25 percent stake in Cove Point LNG and shares ownership of the facility with Dominion Energy (50 percent) and Brookfield (25 percent).
Cove Point LNG, that recently shipped its 300th cargo since it started commercial liquefaction operations in April 2018, consists of an LNG import and export terminal in Calvert County, Maryland, and associated pipeline facilities.
The plant has a storage capacity of 14.6 billion cubic feet and a daily sendout capacity of 1.8 bcf, or about 5.25 million tons of LNG per year coming from one liquefaction unit.
Also, the facility produces LNG for ST Cove Point, a joint venture of Japan's Sumitomo Corporation and Tokyo Gas, and for India's Gail under 20-year contracts.
Operating at full capacity
Now Cove Point LNG plans to add a single small liquefaction unit to liquefy BOG to "satisfy the increased LNG customer market demand," it said in a filling to the US FERC dated August 15.
The existing liquefaction system is fully subscribed and operates at full capacity, it said.
US LNG exports to Europe surged this year as European countries look to reduce reliance on Russian gas and boost energy security.
According to shipping data, most of this year's Cove Point LNG cargoes landed in Europe as well.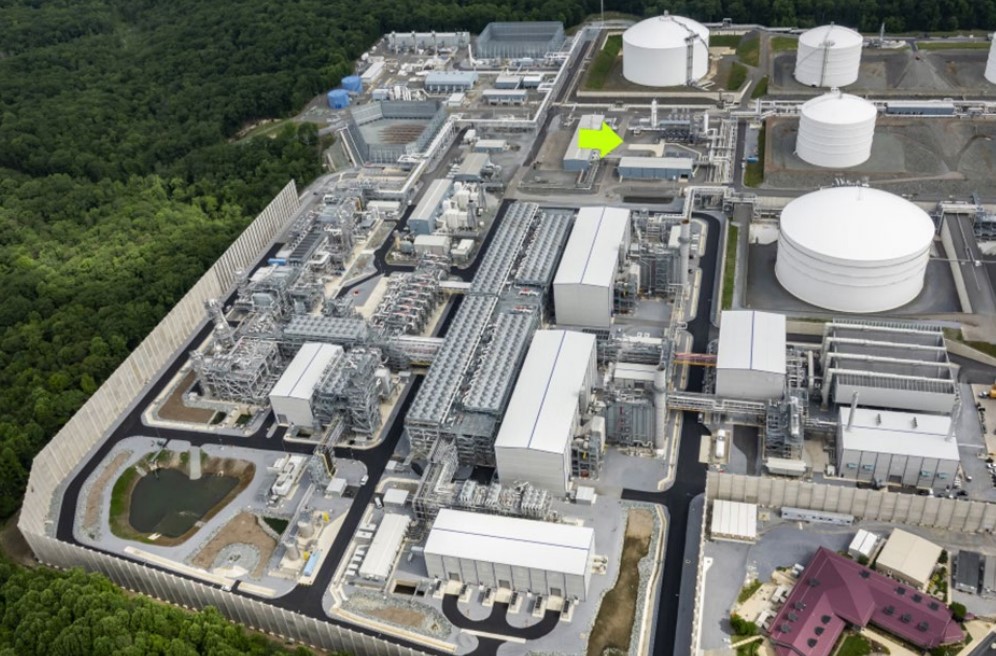 Cove Point LNG said the proposed supplemental liquefaction unit would process 20 million standard cubic feet per day of existing BOG created during current plant operations.
The planned project would include the liquefaction unit consisting of BOG compressors, nitrogen cycle liquefaction technology, a cold box with aluminum heat exchangers, an electric-driven refrigerant compressor, and ambient air coolers.
Moreover, the proposed equipment would not increase the Cove Point terminal's previously authorized LNG storage capacity or throughput, result in any change in the purpose or nature of the facility, or increase the number of authorized ship transits to the facility.
Cove Point LNG asked FERC in its filling whether this proposal is subject to the Commission's pre-filing process.
In a separate filling dated September 1, FERC said the proposal "is not subject to the mandatory pre-filing procedures and review process."