Florida-based Crowley said it has launched a liquefied natural gas (LNG) loading terminal in Penuelas, Puerto Rico.
The facility marks a "major milestone" and supports the island's economy with energy solutions to industrial and commercial operators in Puerto Rico, Central America and the Caribbean, Crowley said in a statement on Tuesday.
According to Crowley, the facility would "significantly" grow the company's service capabilities in Puerto Rico, delivering more than 94 million gallons of LNG annually.
When operating at full distribution capacity, it would help power an aggregate of 120MW in "cleaner energy" while helping to reduce carbon dioxide and sulfur emissions.
GIIGNL data shows that Puerto Rico has imported 1.52 million tons of LNG last year, a rise of 62.8 percent.
The island hosts two facilities, namely Eco Electrica's 2 mtpa facility in Penuelas and New Fortress Energy's 1.1 mtpa facility in San Juan, according to GIIGNL.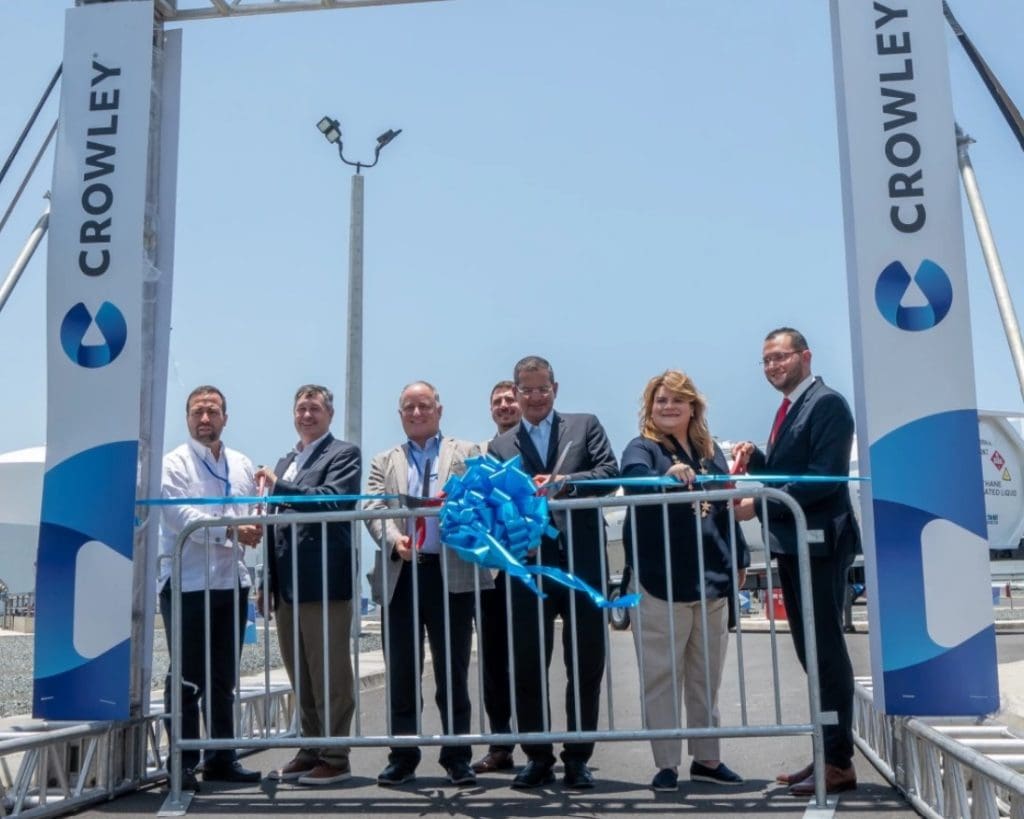 ISO tank deliveries
Functionally, from the new Penuelas hub, operators would load natural gas in its liquid form onto 10,000-gallon ISO containers for over-the-road transport to customer facilities around the Caribbean island, Crowley said.
Upon arrival at the customer's site, the LNG would be regasified and used for power generation and energy consumption, it said.
Crowley announced last year that its shipping arm had formed a new energy unit with a focus on LNG and offshore wind services in the US and adjacent regions.
The US firm has provided LNG distribution services since 2013, when it acquired Carib Energy, the first company to receive a small-scale LNG FTA export license from the US Department of Energy.
It also fuels its own LNG-powered combination container/roll-on roll-off (ConRo) vessels, which operate weekly in the US mainland-to-Puerto Rico liner cargo trade.
In addition, Crowley has also teamed up with a unit of LNG giant Shell regarding the construction and charter of what they say would be the nation's largest LNG bunkering barge on the US East Coast.