Colon LNG Marketing and Tropigas Natural signed a deal to distribute LNG via trucks in Panama and Costa Rica.
Under the deal, the duo will supply LNG from the AES-operated import terminal in Colon, Panama to regional customers. These include the transport, trade, and energy sectors.
According to the two companies, this is the first such distribution deal in the region.
Furthermore, the deal will cater to the growing need of the regional market to produce goods and services by using more environmentally-friendly fuels.
Colon LNG Marketing is a unit of US energy company AES while Tropigas Natural is a distribution business owned by the Dominican-based gas and power company Tropigas.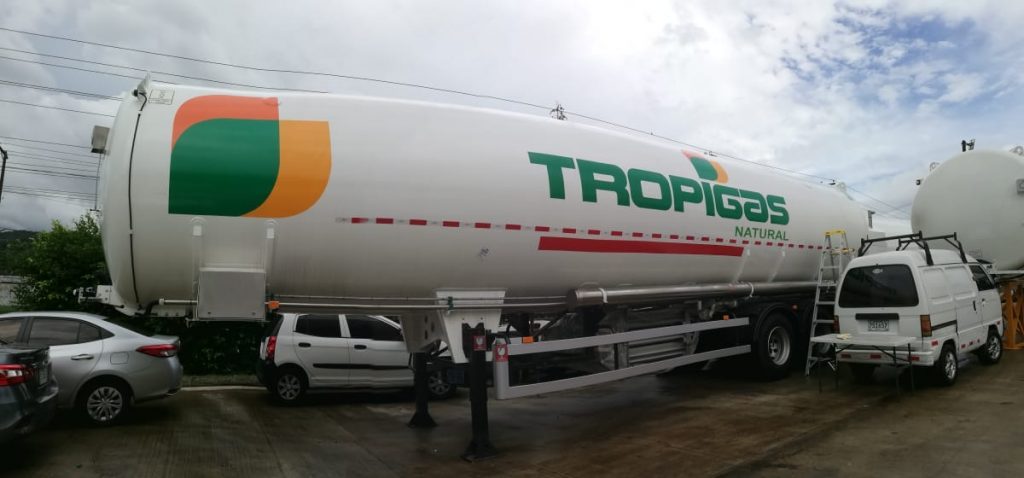 AES, via AES Colon, has a 50.1 percent stake in the Costa Norte LNG import terminal in Colon. The other 49.9 percent share belongs to Inversiones Bahia.
Panama's first LNG import terminal consists of a 180,000-cbm tank and a 381 MW combined cycle power plant.
The tank reached commercial operations in 2019 allowing Panama to become a regional LNG distribution hub.
To remind, AES has invested a total of $1.15 billion in the facility located near the Atlantic entrance of the Panama Canal.