The Federal Energy Regulatory Commission has authorized Golden Pass LNG, a joint venture of Qatar Petroleum and ExxonMobil, to raise capacity at its $10 billion export facility in Texas.
The LNG terminal operator has asked FERC in May last year to boost capacity at its plant under construction by 2.5 mtpa to a total of 18.1 mtpa.
FERC said in a document dated January 19 "Golden Pass LNG's proposal is not inconsistent with the public interest" amending its previous export authorization to reflect a total production capacity of 18.1 mtpa.
The current project includes the construction of three liquefaction trains with each unit having a 5.2 mtpa capacity.
With the approval, each train will have a capacity of about 6 mtpa of LNG. This equals to 0.79 billion cubic feet per day (bcfd) of natural gas.
Golden Pass LNG previously said it would boost the capacity by, among other things, capturing the design margins, richer feed-gas composition, and maintenance processes that promote production efficiencies.
This means it will not require any equipment modifications or the construction of additional facilities.
Construction works in full swing
Golden Pass LNG said in brief construction update on Wednesday that the EPC contractor has completed foundation works on the LNG export facility. Now the project moves into next phase of construction.
"As Golden Pass LNG moves into the second year of construction, workers begin to pour concrete and look forward to erecting steel for our LNG export facility," it said.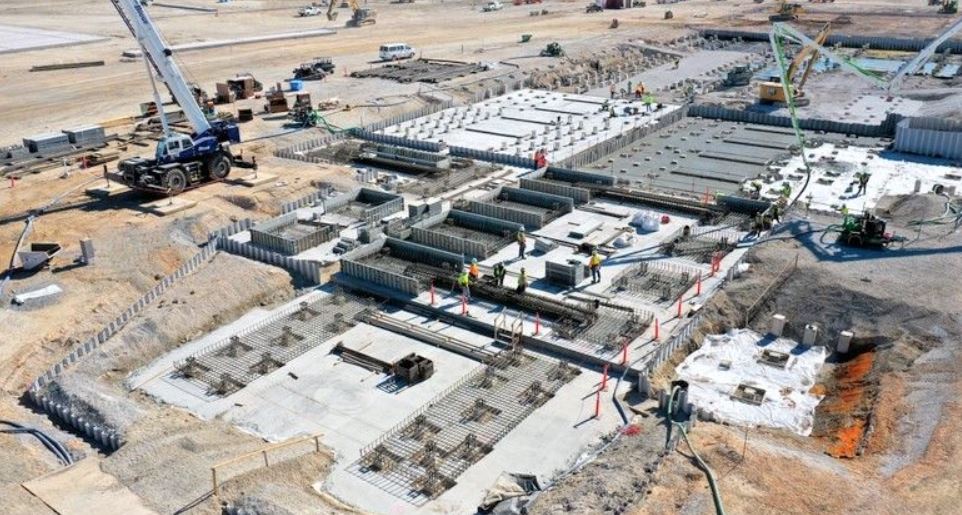 State-owned LNG giant Qatar Petroleum owns a 70 percent stake in the LNG project while US energy firm ExxonMobil has a 30 percent share.
Golden Pass LNG aims to start the first train in 2024 with the second unit expected to follow six-to-eight months after that.
A joint venture consisting of Chiyoda, McDermott, and Zachry Group is responsible for the construction of the LNG export project.