TC Energy's Coastal GasLink pipeline, which will supply natural gas to the Shell-led LNG Canada terminal, is almost 95 percent complete.
The 670 kilometers long pipeline will have the capacity to transport 2.1 billion cubic feet of natural gas per day (bcf/d) from Groundbirch, BC to Kitimat, in the first phase.
Coastal GasLink said in its latest construction update that the pipeline has achieved 94.7 percent overall completion and it still expects to complete the project by the end of 2023.
Also, the project achieved 98 percent pipe installation, while 4,820 workers were working across the project route as of August 26, it said.
As of the end of August, all 800 water crossings across the project have also been executed, including all 10 major trenchless water crossings.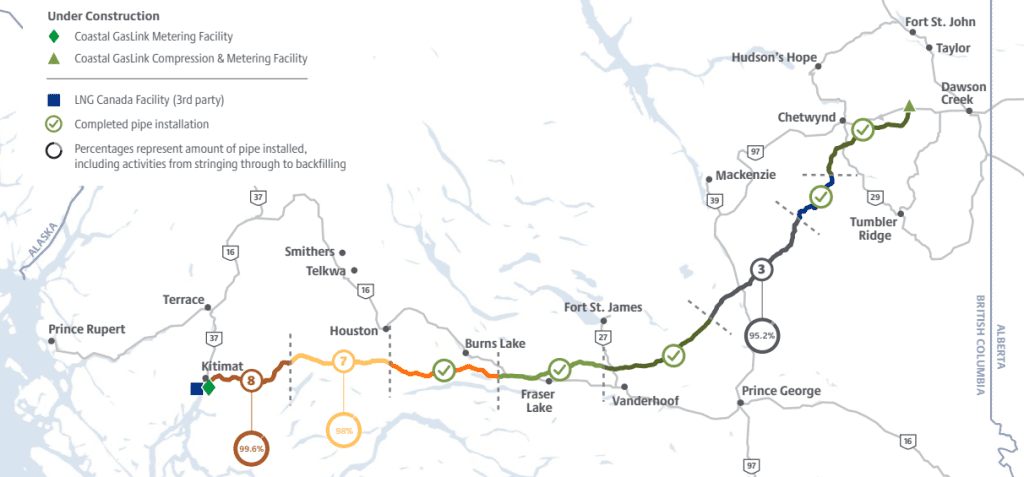 While the project is quickly approaching mechanical completion at the end of 2023, there are a number of critical activities that the project team will continue to execute on, Coastal GasLink said.
These activities include clean-up and reclamation and erosion and sediment control (ESC) measures.
The price tag of the giant pipeline has increased substantially over the years and TC Energy now estimates costs for the first phase of its pipeline to reach C$14.5 billion.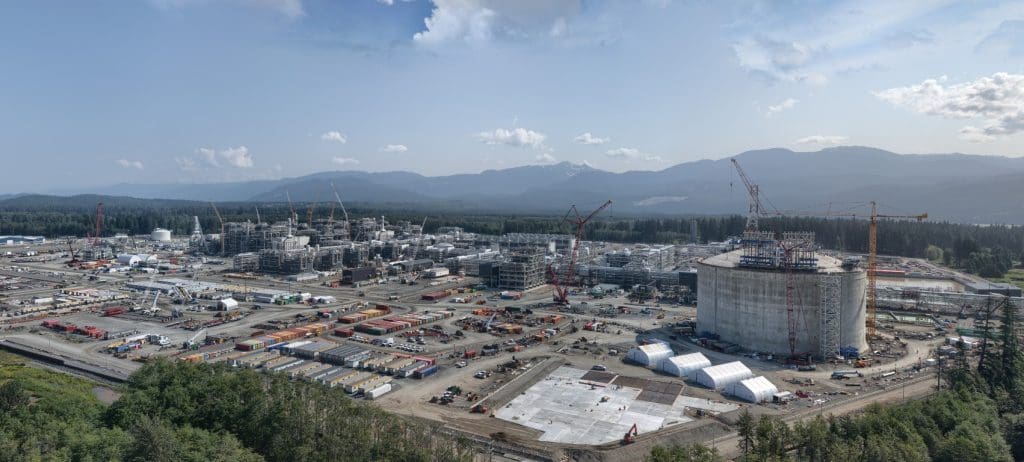 As per the LNG Canada plant, the project built by JGC Fluor was about 85 percent complete in July and during the same month it completed LNG tank hydro testing at the project site in Kitimat, British Columbia.
Besides Shell, other partners in Canada's first LNG export terminal include Malaysia's Petronas, PetroChina, Japan's Mitsubishi Corporation, and South Korea's Kogas.
The first phase of the LNG Canada project includes building two liquefaction trains with a capacity of 14 mtpa in Kitimat.
Shell and its partners and are also evaluating the second phase of the project.