TC Energy's Coastal GasLink pipeline, which will supply natural gas to the Shell-led LNG Canada terminal, is more than 85 percent complete and recently reached a new milestone.
Coastal GasLink said in a construction update that the overall progress on the project reached 85.5 percent completion as of the end of February.
There were 5,489 workers employed across the project route as of February 28.
Last month, TC Energy said that the pipeline was 84 percent complete, while the firm is also evaluating the second phase of the project.
The Canadian firm now estimates costs for the first phase of its giant 670 kilometers long pipeline to reach C$14.5 billion ($10.7 billion).
First gas
According to Coastal GasLink, the Wilde Lake Compressor station, which serves as the starting point for the natural gas pipeline, is now introducing natural gas into the system as part of the transition to operations.
"As the project surpasses 85 percent completion, this is a significant milestone that brings Coastal GasLink one step closer to delivering critical Canadian LNG to world markets," it said.
The Wilde Lake facility consists of three compressor units and four meter stations.
Moreover, the meter stations receive and measure the incoming gas from Coastal GasLink's customers, and the compressor units then compresses the gas to provide the pressure required to deliver the gas 670 kilometers to LNG Canada's site in Kitimat.
The pipeline will have the capacity to transport 2.1 billion cubic feet of natural gas per day (bcf/d) from Groundbirch, BC to Kitimat, in the first phase.
TC Energy expects to reach mechanical in-service of the pipeline by the end of 2023.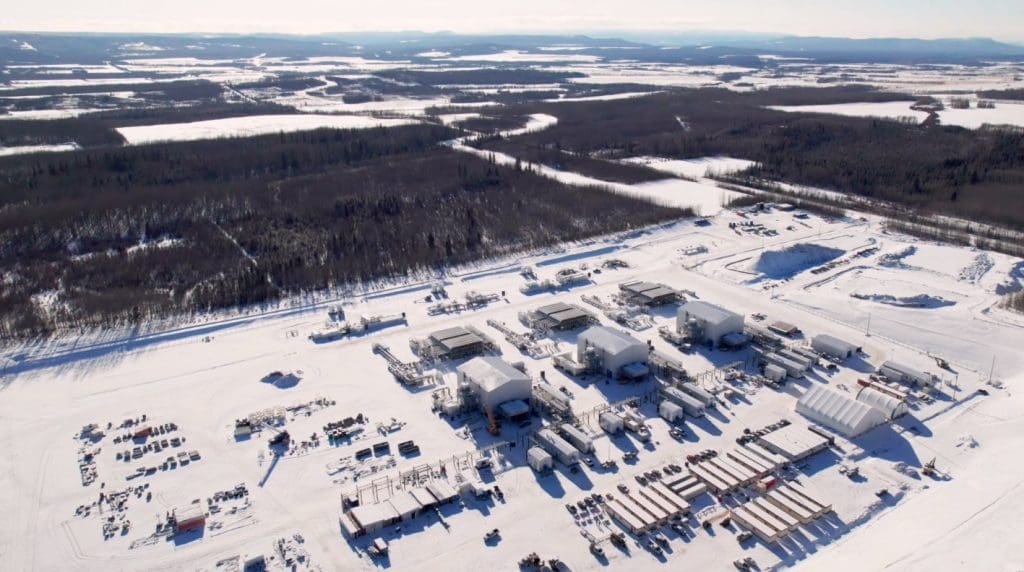 As per the LNG Canada plant in Kitimat, the project built by JGC Fluor is more than 70 percent complete.
The first phase of the giant LNG Canada project includes building two liquefaction trains with a capacity of 14 mtpa.
LNG Canada expects to deliver its first cargo by the middle of this decade.
Besides operator Shell, other partners in LNG Canada are Malaysia's Petronas, PetroChina, Japan's Mitsubishi Corporation, and South Korea's Kogas.