NextDecade, the US developer of the Rio Grande LNG export plant, and compatriot engineering and construction giant Bechtel are moving forward with early construction work to prepare the site located in the Port of Brownsville, Texas.
Earlier this year, NextDecade said it anticipated making a positive final investment decision on up to three trains of the Rio Grande LNG export project in the second half of 2022, with FIDs of its remaining trains to follow thereafter.
The full project would include five trains with a capacity of 27 mtpa.
NextDecade signed several LNG supply deals this year, including with compatriot ExxonMobil, China's Guangdong Energy, China Gas, ENN, and France's Engie.
Limited notice to proceed
NextDecade has lump-sum turnkey EPC contracts with Bechtel for the LNG export project.
In September this year, NextDecade and Bechtel amended each of the Trains 1 and 2 EPC agreement and the Train 3 EPC deal, according to a filling by NextDecade with the US SEC.
The amendments to the EPC deals primarily give effect to certain updated lump-sum, separated contract pricing components, the firm said.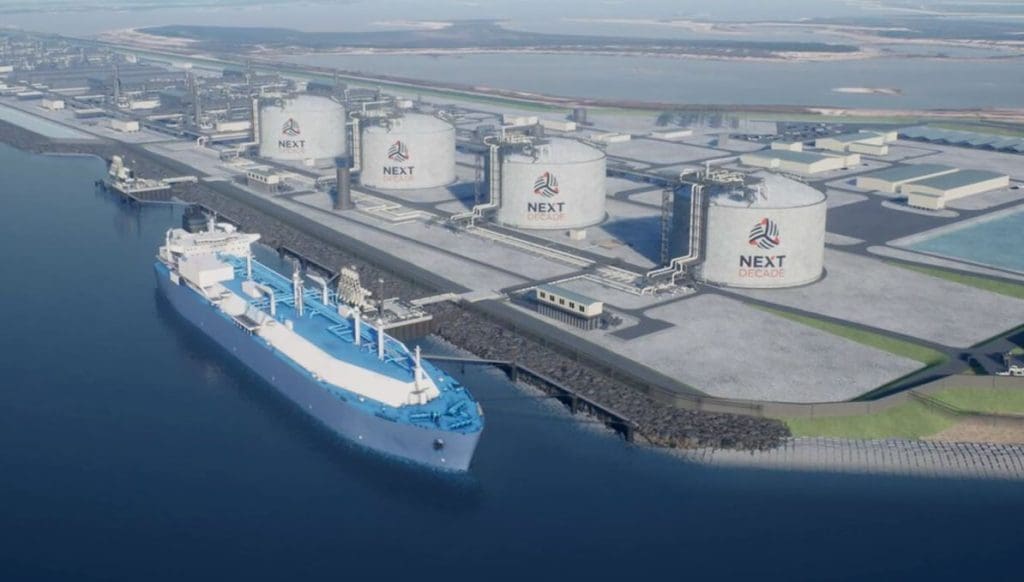 "Consistent with information previously disclosed by the company, we currently estimate the lump-sum EPC cost to construct Trains 1-3 of the terminal at approximately $11.4 billion," the firm said.
The final EPC lump-sum contract pricing for Trains 1-3 of the terminal would be determined prior to an FID on Trains 1-3, it said.
Besides these amendments, NextDecade said it had issued a limited notice to proceed to Bechtel to begin ramping up its personnel and initiate site preparation work at the Rio Grande LNG site.
NextDecade awarded the LNTP to Bechtel in September.
Early work progresses
According to a monthly construction reported filed with the FERC, the focus in November was on the continuing preparation of designated areas for performance of the deep soil mixing (DSM) and deep mixing method (DMM) test program.
"Key activities for the month included the arrival of test program equipment (batch plant components, DMM hydraulic assemblies and a loading crane), ongoing site preparation, monitoring of environmental controls and site surveys," NextDecade said in the report.
For the month of December, the focus of contractor's ongoing LNTP scope of work would be on completing the DSM/DMM test program, it said.
Last month, NextDecade also won a two year-extension from FERC to complete construction of and make available for service the Rio Grande LNG terminal until November 22, 2028.