US LNG firm New Fortress Energy is expecting to launch its first FLNG project off Altamira in September this year.
NFE's utilities and accommodation rig, Pioneer III, recently arrived in Mexico from the Kiewit Offshore Services shipyard in Ingleside, near Corpus Christi, Texas.
In early June, the US LNG firm received an export permit for its Altamira Fast LNG facility from Mexico's Ministry of Energy (SENER).
Under the permit, NFE is authorized to export up to 7.8 million metric tons through April, 2028, providing ample capacity to support the operations of the 1.4 million tons per annum Fast LNG facility through the permitted period, it said.
Chris Guinta, NFE's finance chief said during the company's second-quarter earnings call that each of the rigs which will serve the company's first FLNG project have achieved mechanical completion.
The $1.3 billion FLNG project consists of three rigs, including the liquefaction platform and also the gas treatment platform, and they are named Pioneer I, II, and III.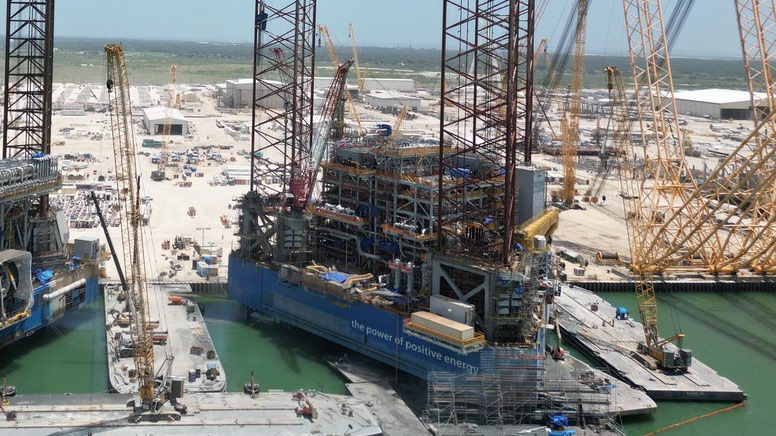 Pioneer I is the gas processing module and this unit is expected to be mobilized and installed around August 23, while the liquefaction module, Pioneer II, is expected to be mobilized and installed around August 28, according to Guinta.
He said that the Pioneer III rig has already been installed offshore Altamira.
First LNG cargo in October
Guinta also said that the 160,000-cbm Penguin FSU, which will serve the project as a floating storage unit, is on its way to Altamira.
Moreover, Guinta said that NFE is expecting to introduce first gas in September and sell the first LNG cargo in October this year.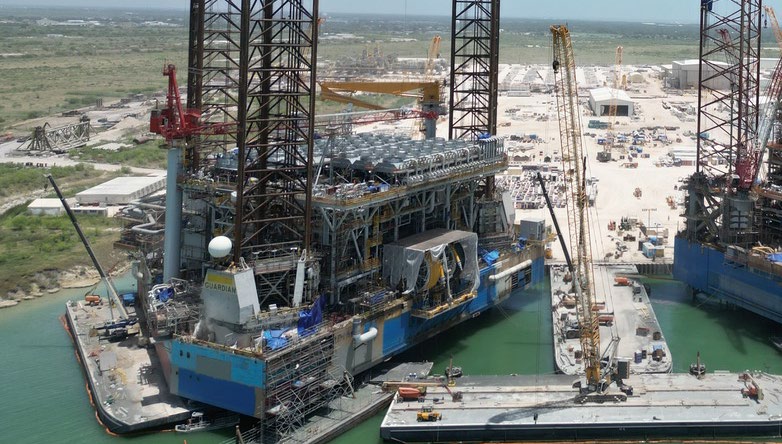 NFE is currently working on up to five floating LNG production units using its "Fast LNG" liquefaction design that incorporates modular, midsize liquefaction technology with jack up rigs or similar offshore infrastructure.
Last year, NFE signed separate deals with CFE and Pemex aimed at installing LNG production units off Mexico.
Under the deal with CFE, the firm agreed to create a new FLNG hub off the coast of Altamira, Tamaulipas.
FLNG 2 and 3
Earlier this year, NFE also signed a letter of intent with CFE to install units 2 and 3 onshore at the existing Altamira terminal.
The LNG import terminal built in 2006 is currently underutilized and transforming it into an export facility follows the legacy of Sabine Pass nearly 10 years ago, the firm said.
According to NFE, the 1.4 mtpa units are each worth about $900 million.
Given that NFE has already completed all the engineering and design, Guinta said that NFE now believes that future modules "will be completed in around 18 months."
"This will allow us to deploy FLNG 2 and 3 modules in the second half of next year," he said.