US LNG player New Fortress Energy is expecting to launch its Barcarena FSRU-based facility in Brazil in the fourth quarter of this year.
Besides an FSRU, the terminal located at the mouth of the Amazon River in Para includes a jetty, a three kilometers long pipeline, and a gas conditioning station that will initially serve Norsk Hydro.
In December 2021, NFE and Norsk Hydro finalized a 15-year deal to supply regasified LNG to the Alunorte alumina refinery in Brazil.
NFE is also also building the 605 MW Barcarena power plant and this facility will also receive regasified LNG from the Barcarena terminal and deliver power under 25-year power purchase agreements linked to JKM.
According to NFE, the firm has completed the 3 mtpa Bararena terminal worth about $700 million and the firm plans to ship first gas supplies to Norsk Hydro at the end of this year.
"Barcarena is mechanically complete. We will COD in Q4 of this year and we'll immediately start up a contract with Norsk Hydro," Chris Guinta, NFE's finance chief said during the company's second-quarter earnings call last week.
"We see some material expansion opportunities right at the port, which will actually be very accretive to the Ebitda and operating margin of the terminal. There's four other customers, a little bit smaller than Norsk Hydro, but still meaningful for us, that can connect to our pipeline. We hope to sign agreements with those guys over the next few months," he said.
"Beyond that, we would obviously hope to expand our volumes to Norsk Hydro over time, and that's still the biggest alumina refinery in the world," Guinta said.
"We're obviously providing volumes for their alumina refining process, so calcination and to fire their boilers, but there's a lot more growth we can do with them, both on the sort of process side, as well as on the power side," he said.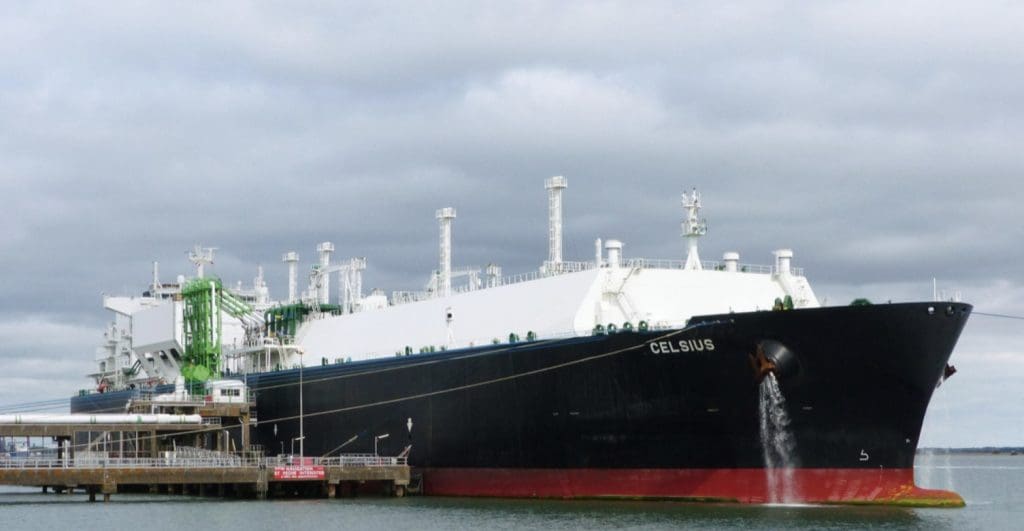 Converted FSRU to arrive in Q4
Guinta also said that the company has reached 20 percent completion at its 600 MW combined cycle power plant, while the company has "another parcel of land there, which effectively could accommodate another over 600 MW."
He said there is some "exciting power options coming up in Brazil, kind of various flavors, some that are more capacity-based, some that are more energy-based, but they're all kind of interesting for that site."
Guinta said that the LNG carrier Celsius "is in the yard, being converted into an FSRU now", but he did not provide more details.
He said that the company expects the vessel to arrive at the Barcarena commissioned terminal in the fourth quarter.
According to its AIS data provided by VesselsValue, the 2013-built 160,000-cbm, Energos Celsius, previously known as Golar Celsius, was on Tuesday located at the Seatrium yard in Singapore.
NFE sold this LNG carrier and ten other vessels last year to a joint venture it formed with compatriot asset manager Apollo.
Apollo owns 80 percent in Energos Infrastructure and NFE holds the rest.
CoolCo is managing this LNG carrier.