US LNG player New Fortress Energy expects to start producing liquefied natural gas on its first floating LNG production unit off Mexico's Altamira in July this year.
NFE is currently working on five floating LNG production units offshore Mexico and the US using its "Fast LNG" liquefaction design that incorporates modular, midsize liquefaction technology with jack up rigs or similar offshore infrastructure.
Last year, NFE signed separate deals with CFE and Pemex aimed at installing floating LNG production units off Mexico.
Under the deal with CFE, the firm agreed to create a new FLNG hub off the coast of Altamira, Tamaulipas.
NFE plans to deploy two FLNG units of 1.4 mtpa each that utilize CFE's existing pipeline capacity.
First FLNG more than 80 percent complete
NFE's first FLNG unit, which is under construction at the Kiewit Offshore Services shipyard near Corpus Christi, Texas, is nearing completion.
Chris Guinta, NFE's finance chief said during the company's 2022 earnings call on Tuesday that the unit is 80 percent complete and over 86 percent complete when you include engineering and procurement.
Also, the FLNG's support frame has been installed along with critical equipment from NFE's suppliers at Chart and Baker Hughes.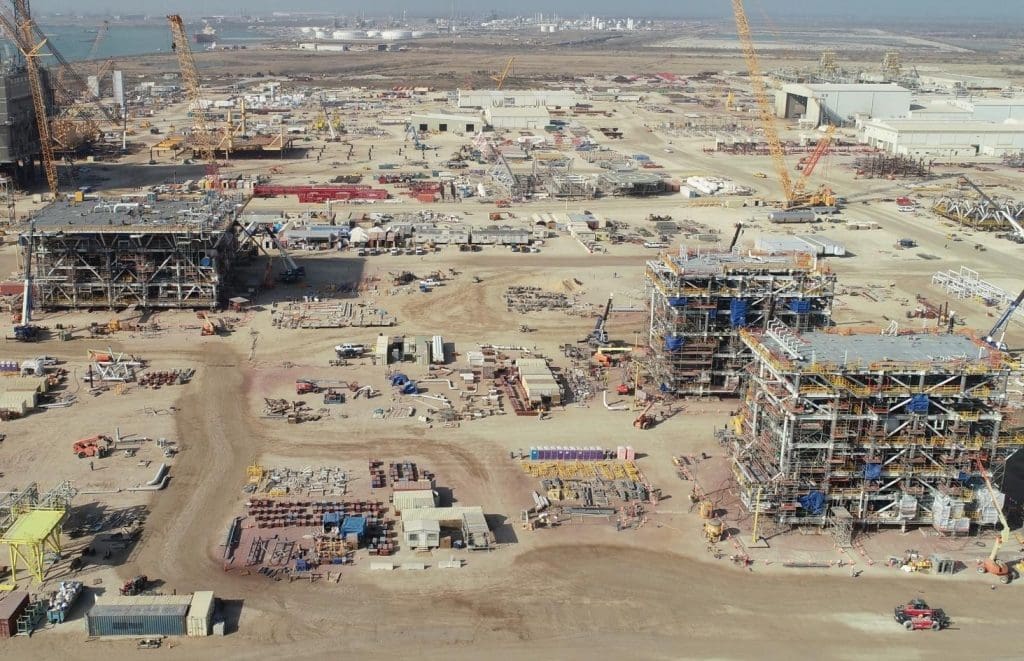 "We're less than 100 days away from our first FLNG setting sail to its home in Altamira, Mexico. With construction nearing completion, we're focused on installation, commissioning, and operational readiness," Guinta said.
He said that rigs would be towed from the Kiewit yard to Altamira as they are completed and NFE expects to complete full offshore hook-up in June.
This also includes the installation of the 160,000-cbm Penguin FSU which will serve the project as a floating storage unit.
"First gas is expected to the units in late June, and our first LNG production will be July 2023 and expect to hit COD in August of 2023," Guinta said.