QatarEnergy and ExxonMobil are moving forward with the construction of their Golden Pass LNG export terminal on the US Gulf Coast near Sabine Pass, Texas, in order to launch the facility in 2024.
Once complete, the giant facility located next to the existing LNG import terminal in Sabine Pass will have three trains and a total liquefaction capacity of more than 18 mtpa.
State-owned QatarEnergy owns a 70 percent stake in the project while US energy firm ExxonMobil has a 30 percent share.
QatarEnergy's trading unit will offtake 70 percent of the Golden Pass LNG supplies and ExxonMobil will take the rest as part of a deal the two firms revealed in October last year.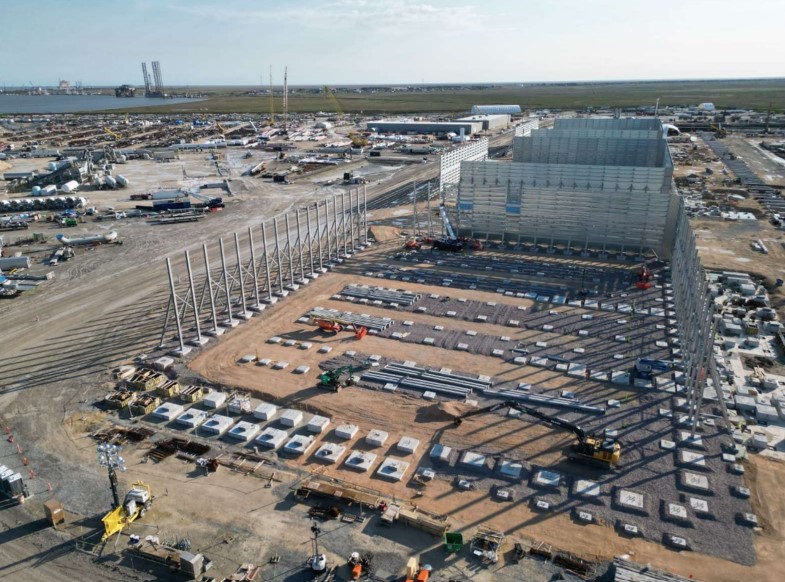 Construction update
A joint venture of Chiyoda, McDermott, and Zachry is building the LNG export facility worth about $10 billion.
According to the December construction update filed by Golden Pass LNG Terminal and Golden Pass Pipeline with the US FERC, "Golden Pass is continuing to carry out Phase I and Phase II activities, such as storm water protection, levee construction, stockpiling of material, and piling."
In addition, Golden Pass has progressed installation of piping and steel in process areas and has continued walls and piping installation for the ground flares.
During December, concrete foundation pours continued in Train 2 and Train 3 and fin fan installation continued of the Train 1 main pipe rack.
Golden Pass has also started LNG tanks top modifications scope, the update said.
The construction site was closed from December 23 until January 3 for holidays observation.
As per the pipeline expansion project, Golden Pass has continued mobilization activities for the MP01 compressor station area and has continued surveying activities at the MP33 and MP69 compressor station areas, it said.
During January, Golden Pass said it would continue with construction activities described above.
Golden Pass plans to launch the first train in the first quarter of 2024, the second train in the third quarter of 2024, and the third train in the first quarter of 2025.