French shipbuilder Chantiers de l'Atlantique has launched a giant LNG-powered cruise vessel it is building for US-based Royal Caribbean International.
The 362 meters long and 66 meters wide Utopia of the Seas is now one step closer to its debut in Port Canaveral (Orlando), Florida, in July 2024.
According to a statement by Royal Caribbean International, a unit of Royal Caribbean, the Oasis Class ship floated for the first time over the weekend.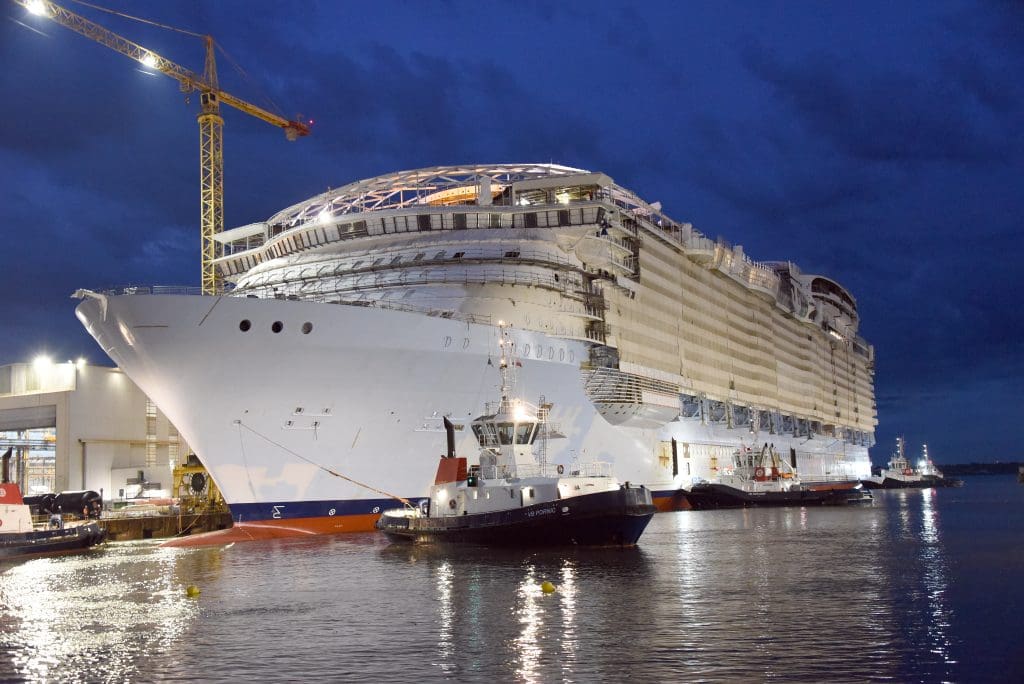 The key moment in the construction of the vessel took 17 months to reach and follows the steel-cutting ceremony that took place in the shipyard in Saint-Nazaire on April 5 last year and the keel-laying ceremony that took place on July 1.
This is the first of six Oasis Class ships with LNG propulsion. It will have a total power installed in the ship of more than 90 MW using 6 engines.
By introducing the first LNG-powered Oasis Class ship, the cruise line said it took yet another step toward a "clean-energy future" after its first LNG ship, Icon of the Seas, which debuts in January 2024.