The Shell-led LNG Canada export project continues to progress work at the 14 mtpa plant in Kitimat in order to start production in the middle of the decade.
The giant project, worth more than $30 billion, said in a construction update it has "successfully placed the 300+ tonne main cryogenic heat exchanger (MCHE) and two precooler units, weighing 250+ tonnes respectively."
LNG Canada, in collaboration with its EPC contractor, JGC Fluor and subcontractors, completed the installation of the giant equipment this week.
To remind, the heat exchanger and the other units arrived at LNG Canada's new material offloading facility (MOF) in Kitimat Harbour earlier this year.
The largest of the three new pieces of equipment, the heat exchanger is about 50 meters in length.
Linde built two units for the project and this is the first in this batch. The second one should also arrive this year, LNG Canada previously said.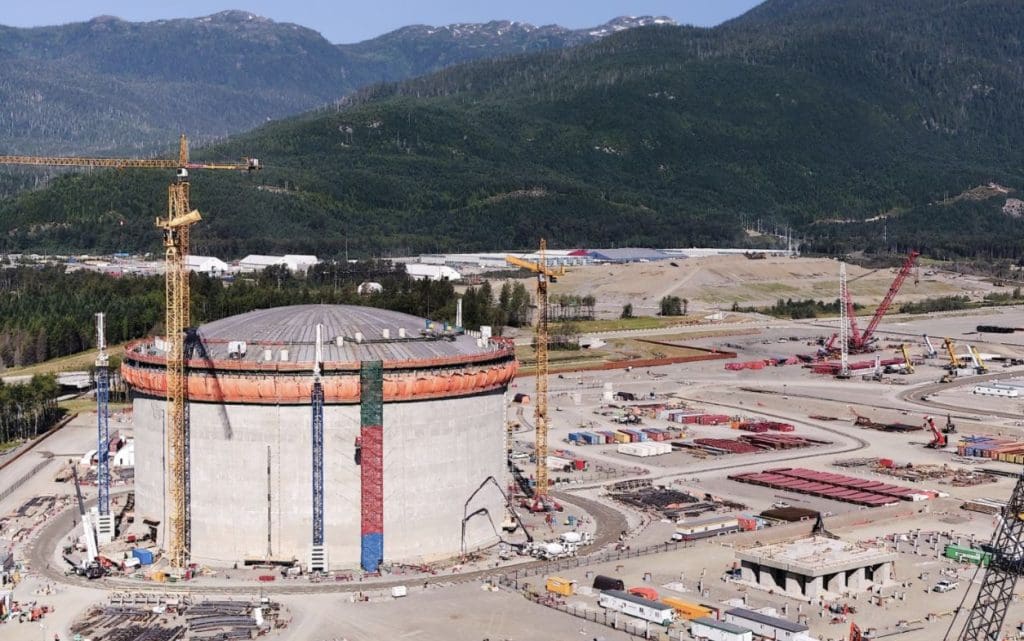 The project also recently surpassed the 50 percent completion mark, three years after the joint venture participants reached a final investment decision. This includes raising "one of the world's largest LNG tanks" with 225,000 cubic meters of usable interior space.
Besides Shell, LNG Canada partners include Malaysia's Petronas, PetroChina, Japan's Mitsubishi Corporation but also South Korea's Kogas.