The Shell-led LNG Canada export project has raised the roof on the first large storage tank as construction work continues to progress at the site in Kitimat.
LNG Prime reported on this development in July as the giant project, worth more than $30 billion, prepared to raise "one of the world's largest LNG tanks" with 225,000 cubic meters of usable interior space.
"An enormous circular roof made of steel and weighing 1,540 tonnes was carefully raised into position earlier this month, and now sits securely atop the site's LNG storage tank, making a dramatic new addition to the landscape," LNG Canada said in an update on Monday.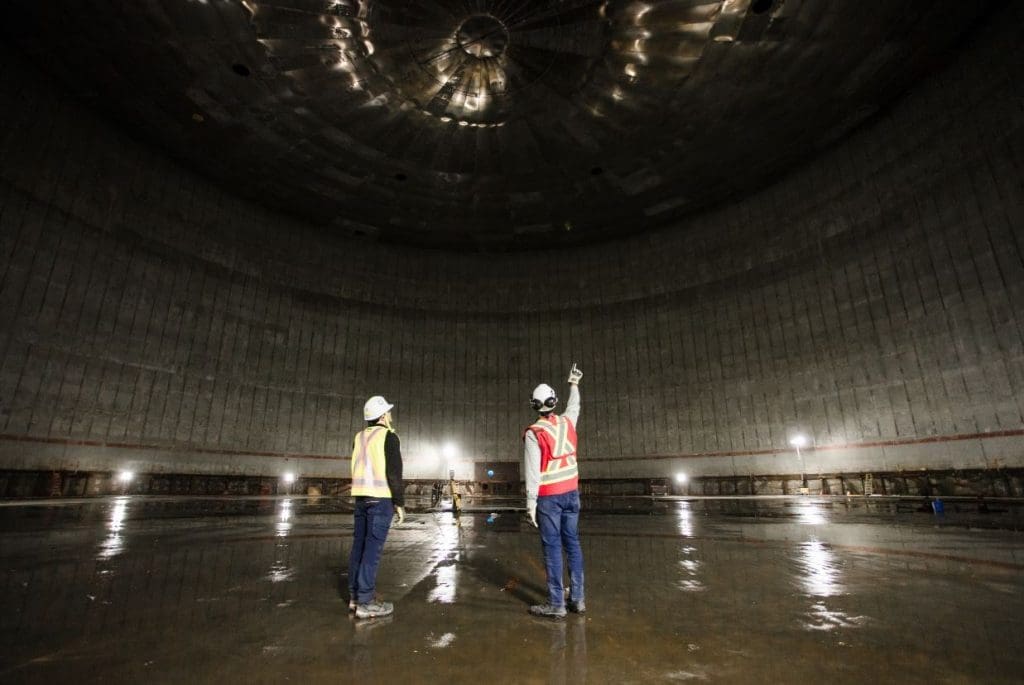 The distance from the tank's reinforced concrete floor to the top of its domed ceiling reaches about 56 meters, or about 180 feet.
Furthermore, LNG Canada said its contractors had lifted the roof from ground level using light air pressure from fans, at just 22 millibars, or about .32 pounds per square inch (psi).
"This is a very low pressure, less than one-one hundredth of a regular car tire, but sufficient because the roof covers a lot of area: its diameter is 92 metres," Naman Maheshwari, the LNG tank project lead, said.
LNG tank about 40 percent complete
The lift took almost three hours, starting early in the morning after "final-final checks," he said.
For everyone involved, the lift was "extremely satisfying," LNG Canada said. But it represents only part of the tank work required.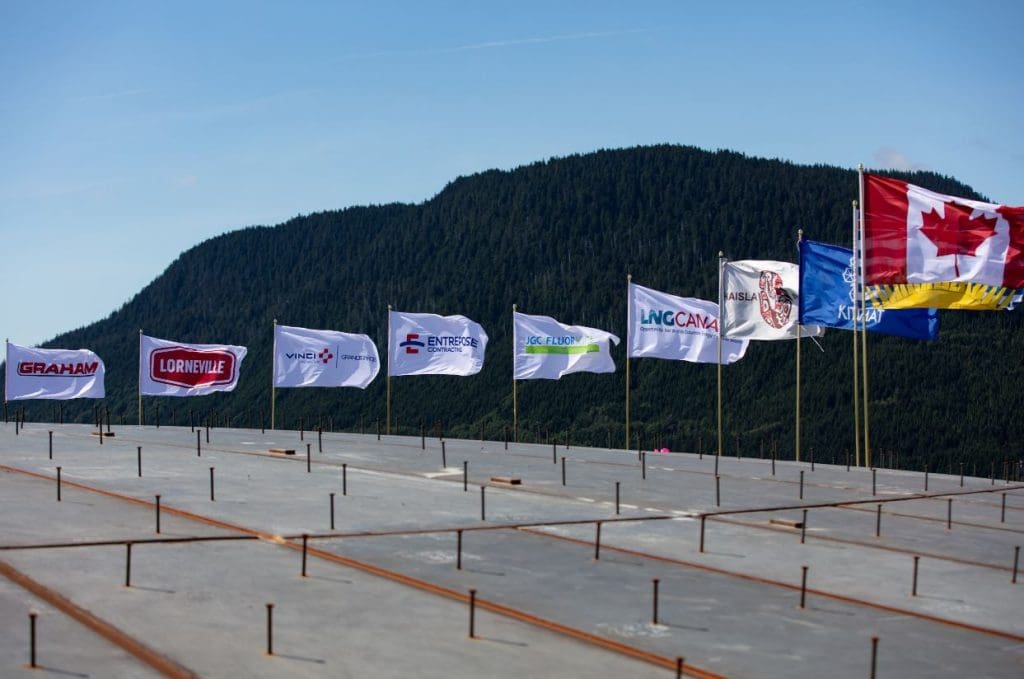 According to Maheshwari, the LNG tank had reached about 40 percent completion.
"The critical path now moves from civil works to mechanical, and provides the opportunity to open more work fronts inside the tank," he said.
Eventually, LNG Canada's contractors will install an inner tank made of 9 percent nickel alloy steel.
"The successful LNG tank roof raise represents another accomplishment for the LNG Canada project, and demonstrates once again the high degree of professionalism, skill and care that go into our facility," says LNG Canada CEO Peter Zebedee.
"In June, we saw the arrival of our first main cryogenic heat exchanger and pre-cooler units, and we'll start receiving the first of our modules this fall," he added.
Besides Shell, LNG Canada partners include Malaysia's Petronas, PetroChina, Japan's Mitsubishi Corporation but also South Korea's Kogas.
LNG Canada expects the first LNG shipment from the first phase of the plant which includes two trains with a capacity of 14 mtpa in the middle of the decade.