Private equity firm Stonepeak Infrastructure Partners said on Monday it would buy Teekay LNG Partners in a deal worth about $6.2 billion.
Bermuda-based Teekay LNG and New York-based Stonepeak said in a joint statement they have entered into a merger agreement.
Teekay LNG has interests in 47 LNG carriers and is one of the world's largest operators of such vessels. It also operates 21 mid-size LPG carriers and seven multi-gas carriers.
Under the deal, Stonepeak would acquire all the issued and outstanding common units representing limited partner units in Teekay LNG, including about 36 million common units owned by Teekay Corporation, for $17.00 per common unit or common unit equivalent in cash.
Furthermore, the deal also entails 100 percent of Teekay's ownership in Teekay LNG's general partner, Teekay GP, which includes an interest equivalent to about 1.6 million Teekay LNG common units.
The deal represents an enterprise value of $6.2 billion, including consolidated and proportionate joint venture net debt, and $1.5 billion in common unit equity value, the statement said.
Also, the $17.00 per unit acquisition price represents a premium of 8.3 percent to the closing price of Teekay LNG's common units on October 1, 2021 and premiums of 12.3 percent and 17.5 percent to the volume-weighted average price of Teekay LNG's common units over the last 60 and 180 days, respectively.
"Transformative transaction"
"This is a transformative transaction for Teekay LNG that will enable existing unitholders to realize an attractive valuation and immediate liquidity on closing," Mark Kremin, president and CEO of Teekay Gas, said.
"Under Stonepeak's ownership, we expect Teekay LNG to have improved access to competitively priced capital for both fleet renewal and potential future growth in the next phase of our development, which has not been available through the public equity capital markets for many years," he said.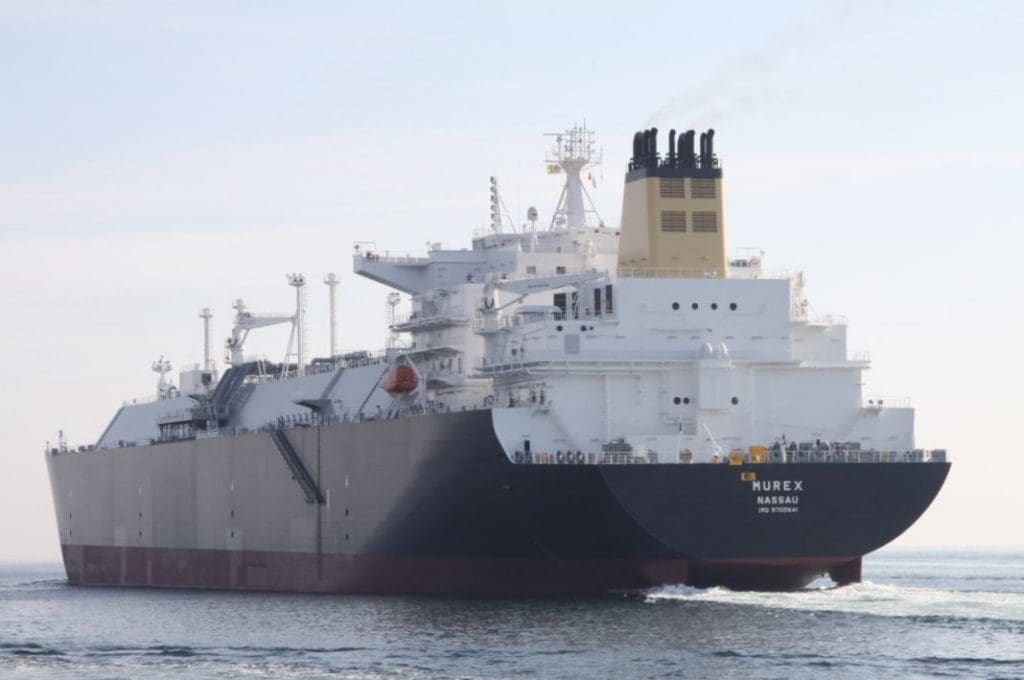 James Wyper, senior managing director at Stonepeak said the firm has long recognized the growing global demand for LNG and importance of natural gas as a bridge fuel, particularly as the world continues to shift toward cleaner sources of energy.
"Through this transaction, we have an exciting opportunity to invest in a critical energy transition infrastructure business in the form of Teekay LNG's high-quality, modern fleet of vessels and stable long-term customer contracts," he said.
"We are particularly excited to partner with Teekay LNG's best-in-class management team to bring cheaper, cleaner, more reliable energy supply to all parts of the world, especially in Asia where we have been active investors in the ongoing shift to cleaner fuels and renewables," Wyper said.
Closure targeted by end of 2021
The board of directors of both Teekay GP and Teekay approved the transaction, including the unanimous approval of the conflicts committee of Teekay GP.
However, the transaction remains subject to approval by a majority of Teekay LNG's common unitholders at a special meeting to be held in connection with the transaction, and the satisfaction or waiver of certain customary closing conditions.
Teekay, which currently owns approximately 41 percent of Teekay LNG's outstanding common units, has entered into a voting and support agreement to vote in favor of the merger, the statement said.
As part of the transaction, Teekay will transfer to Teekay LNG the ownership of the management services companies that currently deliver the operations for the latter and certain of its joint ventures under existing management services contracts.
Promptly after the completion of the deal, the common units of Teekay LNG would be delisted from the New York Stock Exchange but the Series A and B preferred units of Teekay LNG would probably remain outstanding and continue to trade, according to the statement.
The firms expect to close the deal by the end of 2021.