US-based firm Sycar will soon supply another liquefied natural gas shipment to Ecuador, following the first LNG ISO tank delivery earlier this month.
Sycar delivered the first shipment in two 40ft ISO tanks to the DP World-operated Posorja deepwater port in Guayas province on January 11, as previously reported by LNG Prime.
This became Ecuador's first-ever shipment of LNG and the delivery arrived from Panama on board a CMA CGM containership, according to a statement by Ecuador's energy ministry.
In December last year, Sycar said it had secured LNG supplies for its operations in Ecuador, as it continues to work on the country's first import development.
The firm signed a deal with Colon LNG Marketing, a joint venture between US firm AES and France's TotalEnergies, and the user of the Costa Norte LNG terminal in Panama.
This agreement allows the firm to start introducing volumes of LNG for the industrial market of Ecuador, and at the same time continue with the development of its 0.4 mtpa Jambeli LNG import project which includes an FSRU.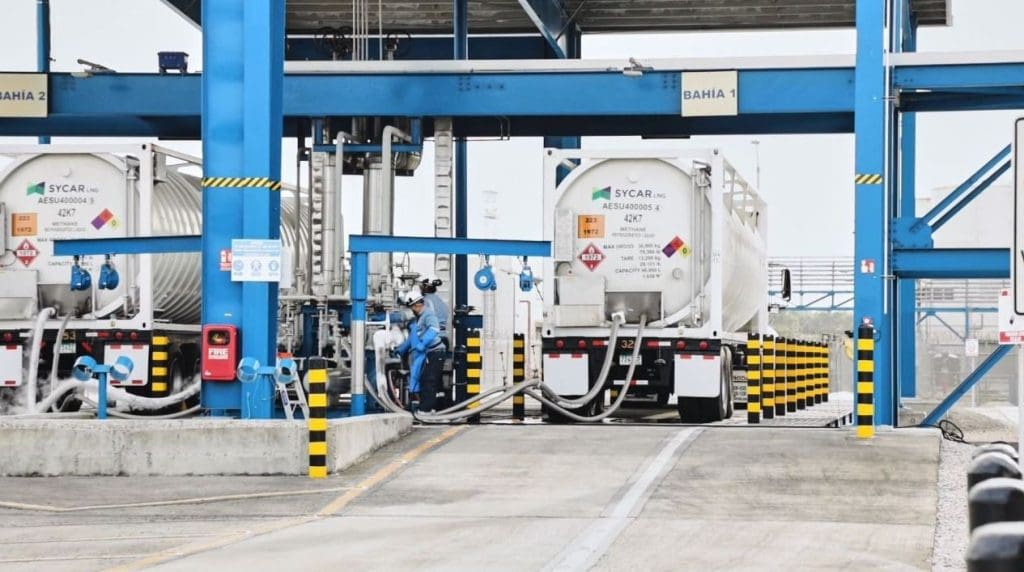 Sycar loads the ISO tanks at the AES-owned LNG import terminal in Colon that opened a truck loading station in January 2020.
It said in a brief statement on Wednesday that it would import the second ISO tank LNG shipment to Ecuador next month.
The firm said it would deliver about three million cubic feet of LNG on February 8, but it did not reveal any additional information.
Ecuador's energy ministry previously said that Sycar plans to import about 7 million cubic feet of LNG per month during the first quarter of this year.
As of April, the volumes would rise to about 14 million cubic feet of LNG per month, the ministry said.