US LNG terminal developer Tellurian has signed a deal with compatriot energy services firm Baker Hughes for the supply of eight main refrigerant compression packages for its Driftwood LNG project in Louisiana.
Tellurian CEO Octavio Simoes and Baker Hughes chairman and CEO Lorenzo Simonelli signed the equipment agreement during the second day of Gastech in Singapore.
The two firm said that the agreement secures a delivery schedule for the eight LM6000PF+ gas turbines, main refrigerant compressors, and control units required for the first Driftwood phase of, supporting Driftwood's ability to achieve initial LNG production in 2027.
Baker Hughes is also on schedule to complete, by early next year, fabrication of the electric-powered integrated compressor line (ICL) packages and other turbomachinery equipment for Driftwood Pipeline 200, following the award in 2022.
Tellurian president and CEO Octavio Simoes said, "Bechtel has done a tremendous job preparing the site and has already completed the piling and compressor foundations for Plant 1 of Driftwood LNG."
"This agreement with Baker Hughes firms up our plans to secure the critical technology for Driftwood Phase 1," he said.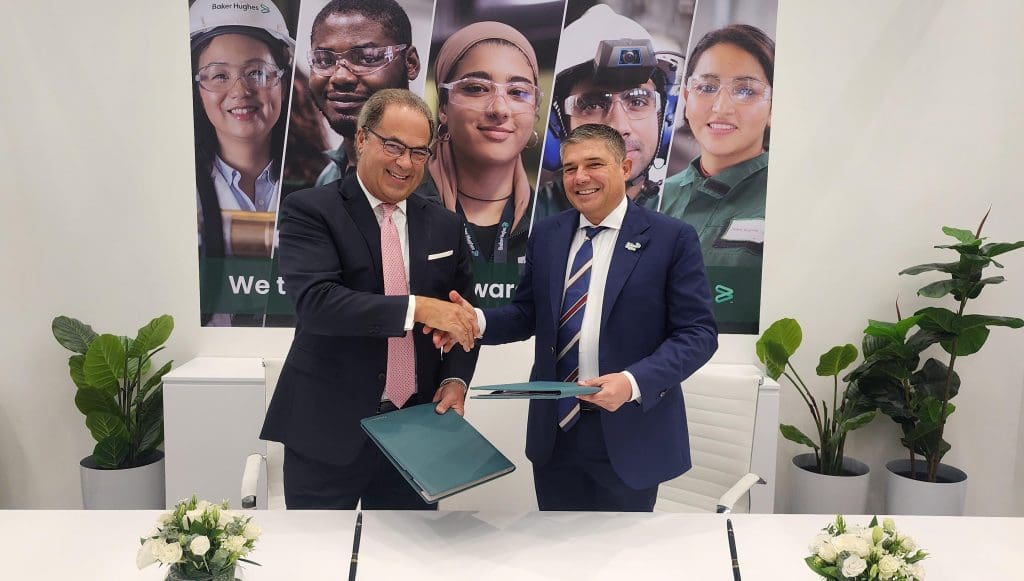 Under the first phase, Tellurian aims to build two LNG plants near Lake Charles with an export capacity of up to 11 mtpa.
Last month, Tellurian's co-founder and executive chairman, Charif Souki, said that Tellurian was working with Baker Hughes to secure long-lead items for its Driftwood LNG project, while engineering and construction giant Bechtel continues to progress initial work at the site in Louisiana.
Souki said that Tellurian has spent up to date $16 million dollars securing the turbine purchases and will continue to work with Baker Hughes for these deliveries.
"So look for more news on that," he said last month.
"When we finalize this, we will have spent $1.5 billion on Driftwood to prepare it for the final notice to proceed," he said.
Tellurian has not yet announced a final investment decision on the Driftwood first phase and the company is still working to secure financing for the project worth about $14.5 billion.
The company's latest corporate presentation posted on its website shows the Driftwood capital structure includes $7 billion bank debt, $2 billion lease/mezzanine financing, $1.8 billion partner equity, $1.5 billion Tellurian equity, and also $2.5 billion contingent equity.
If the six months of commissioning LNG cargoes cover the contingent equity, the contingent equity will not be funded, according to Tellurian.