US LNG firm Tellurian and compatriot engineering and construction giant Bechtel are moving forward with site preparation works for the Driftwood LNG export project in Louisiana.
In March, Tellurian issued a limited notice to proceed to Bechtel under its executed EPC contract to begin construction of phase one of the Driftwood LNG plant.
Tellurian is still working to complete financing for the project worth about $12.8 billion.
Phase one will include two LNG plants near Lake Charles with an export capacity of up to 11 million tonnes per annum (mtpa).
The LNG terminal developer said in its July construction report sent to US FERC that the project continued activities under the LNTP scope.
These include site preparation, concrete pile driving, offloading of concrete pile shipments,
mobilization of construction equipment and tools, and preparations to commence
concrete crushing scheduled for August, according to the update.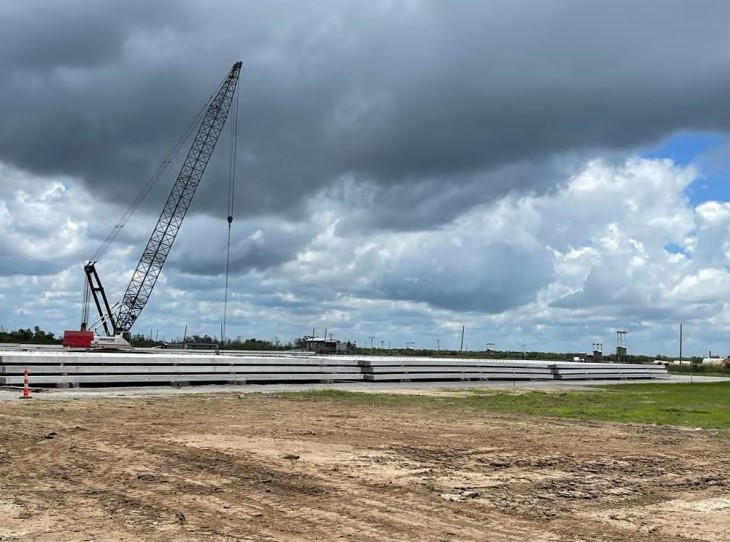 In addition, Driftwood LNG continued the construction of the water wells as a non-jurisdictional activity under the early works program, it said.
In August, Tellurian and Bechtel will continue mobilizing professional staff and craft professionals and will continue demolition of building foundations and underground utilities.
They will also start stripping and site preparation in the LNG tanks area as well as begin receiving rebar for permanent plant foundations.
Tellurian's co-founder and executive chairman, Charif Souki, said in June that the firm invested $750 million in its Driftwood project in Louisiana up to date.
He said the firm committed to spend another $250 million with Bechtel for Driftwood for the rest of of the year.
Souki also said that Tellurian "is still on schedule" to deliver LNG in the first quarter of 2026, adding that the financing "will fall into in place in the proper order".