Dutch gas shipping firm Anthony Veder has taken delivery of the 30,000-cbm LNG carrier, Coral Nordic, from China's Jiangnan Shipyard.
Jiangnan handed over the 176.8 meters long and 28.8 meters wide small-scale LNG carrier during a ceremony on Wednesday.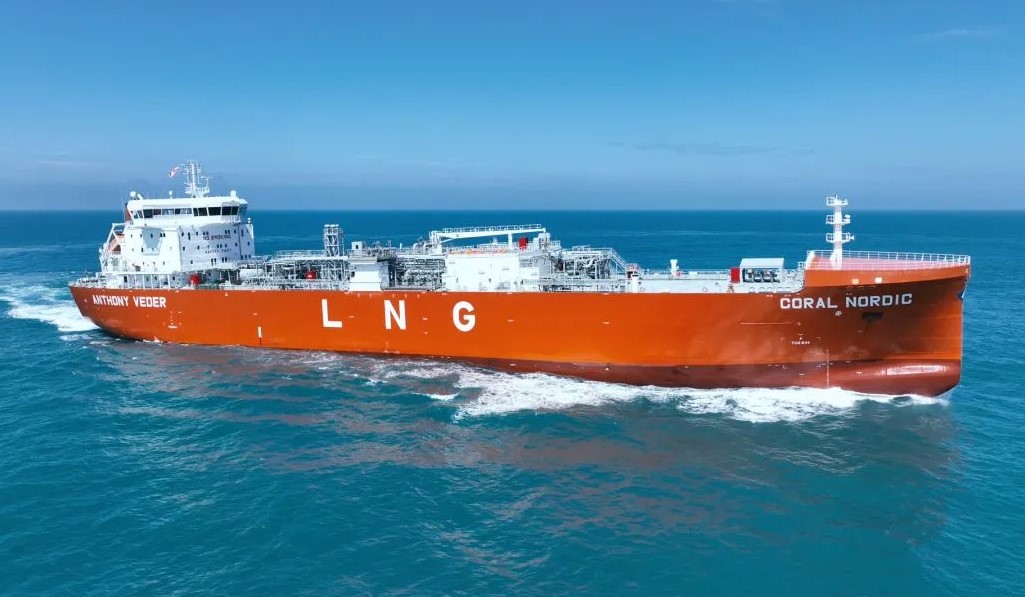 The shipbuilder started building this ice class 1A vessel in October 2020.
Earlier this year, Jiangnan installed two type C bi-lobe cargo tanks, one with a capacity of 16,000 cbm and the other with a capacity of 14,000 cbm, onto the vessel.
TGE Marine, the manufacturer of the tanks, claims these are the two of the world's largest bi-lobe type C LNG tanks.
Besides the tanks, the DNV-classed ship also features dual-fuel propulsion.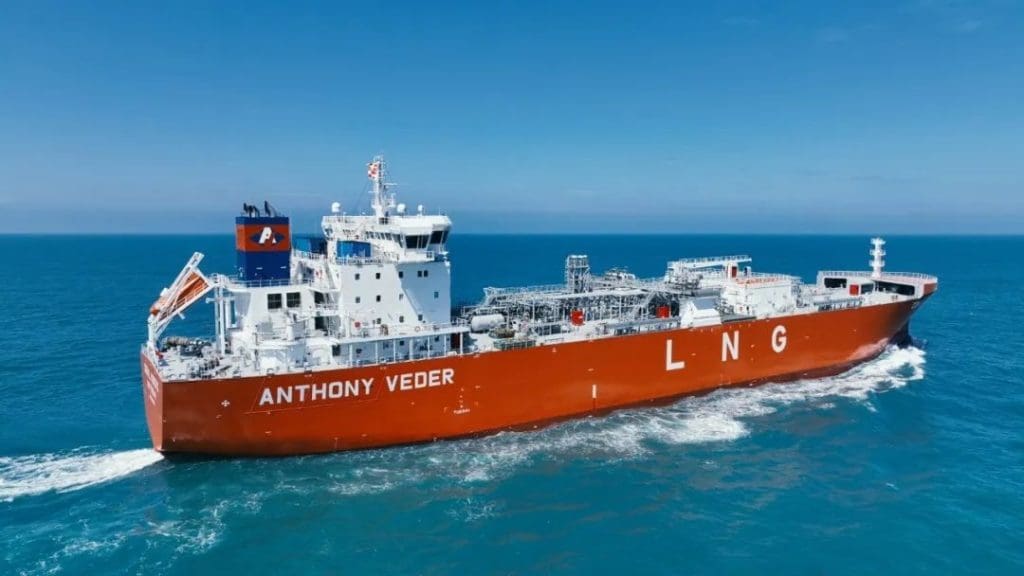 VesselsValue data suggests that Anthony Veder paid about $65 million for the small-scale LNG carrier.
According to Anthony's Veder website, besides this new vessel, the company's fleet includes five small LNG/ethylene carriers, three LNG carriers, and two LNG bunkering vessels.