London-based small-scale player Avenir LNG has sold the world's largest LNG bunkering vessel, Avenir Allegiance, to a joint venture consisting of China's terminal operator Shanghai International Port (SIPG) and Shenergy.
Shanghai SIPG Energy Service Co. would use the 20,000-cbm Avenir Allegiance to bunker CMA CGM's LNG-powered vessels as part of a deal revealed earlier this month, according to a statement by Avenir on Monday.
CMA CGM's unit in China said on January 13 it had signed the 10-year LNG bunkering deal with SIPG under which the latter would fuel CMA CGM's 15,000 TEU vessels with a new 20,000-cbm LNG bunkering vessel in Yangshan Port.
The firm did not reveal the name of the LNG bunkering vessel but LNG Prime reported then that the ship in question could be the recently delivered Avenir Allegiance.
Last month, Avenir, a joint venture consisting of Stolt-Nielsen, Hoegh and Golar, took delivery of the world's largest LNG bunkering ship from China's CIMC SOE.
Following the sale to the Chinese JV and name change, the vessel berthed at Shenergy's Yangshan LNG terminal earlier this month, according to local media reports.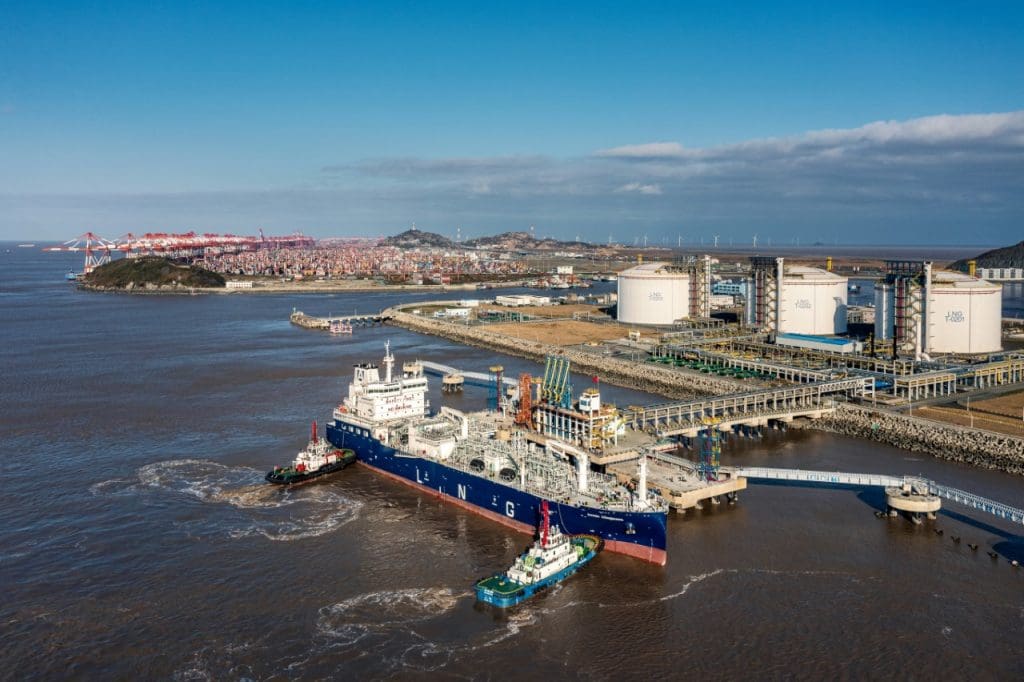 Marketing deal
Besides the sale, Avenir has entered into a long-term joint co-operation agreement with SSES.
The firm said in the statement it would be responsible for the global marketing of LNG bunkering services in Shanghai Port.
In addition, it would support SSES with operational and technical services to ensure "seamless LNG bunkering operations" for the CMA CGM containerships and future customers.
With this, Avenir expands into the rapidly growing Chinese market adding another hub to its existing bunkering network in the Mediterranean, northwest Europe, and Malaysia.
Avenir did not the price tag of the LNG bunkering vessel sale.
It said that the sale released "significant" cash back to Avenir and the proceeds would go towards boosting the company's working capital position and fund future growth opportunities.
VesselsValue data suggest the 20,000-cbm Avenir Allegiance is worth about $58.57 million.
Chief executive Peter Mackey welcomed the opportunity to, "play an important role in establishing and promoting China's first LNG bunkering hub in Shanghai."
"This deal marks another major achievement in Avenir's development as we continue to expand our LNG bunkering network globally," he said.