BW LNG, a unit of Singapore-based gas giant BW, will later this day investigate the condition of its 2021-built LNG carrier, BW Lesmes, after the vessel ran aground and subsequently allided with another ship in Egypt's Suez Canal.
The Oslo-based firm took delivery of this 174,000-cbm ME-GI LNG carrier from South Korea's Daewoo Shipbuilding and Marine Engineering in March 2021.
BW Lesmes serves a charter with UK-based energy giant BP.
"BW LNG AS, operators of the Singapore-flagged LNG carrier, 'BW Lesmes' (IMO 9873840) reported that the vessel ran aground whilst transiting southbound through the Suez Canal at approximately 21:35 LT on August 22, 2023," the firm said in a statement.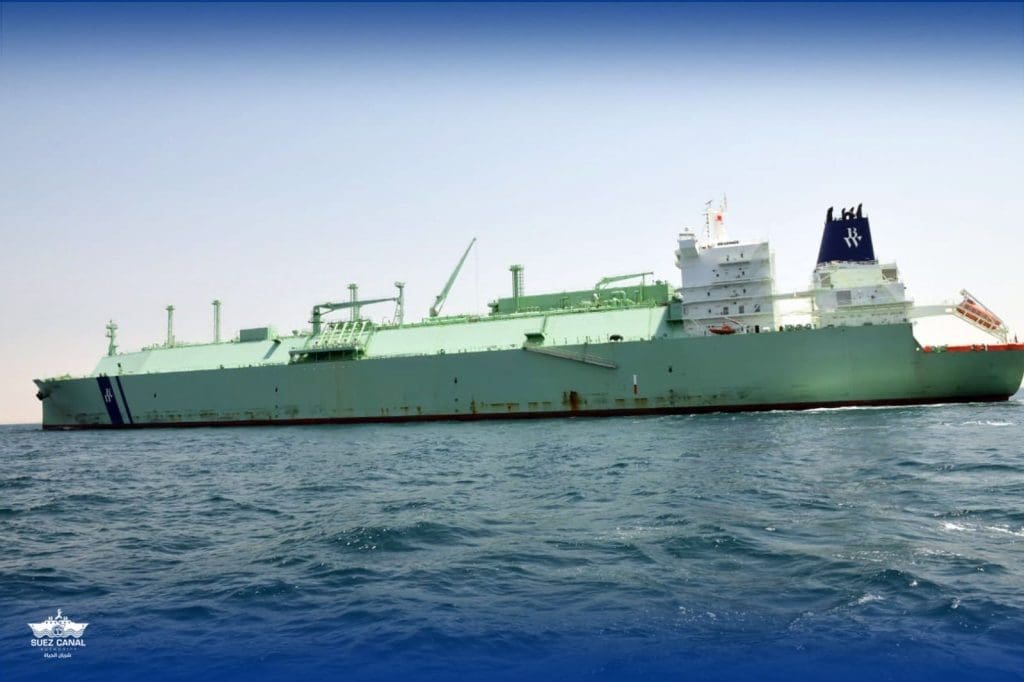 According to BW LNG, all crew members are safe and accounted for and there were no injuries or any reports of pollution.
Following the incident, the master of the LNG carrier immediately initiated all onboard safety protocols and quickly notified the relevant authorities, BW LNG said.
In conjunction with the local authorities, crew onboard BW Lesmes successfully re-floated the vessel at 03:30 LT.
"Following the grounding, another vessel subsequently allided with the BW Lesmes. The allision occurred at a low speed and the vessel's operational capabilities have not been affected. Initial observations from the crew onboard have reported the vessel remains structurally sound," BW LNG said.
According to its AIS data, the second vessel is the oil tanker Burri, managed by TMS Tankers.
BW LNG said that its LNG carrier is now under pilotage and proceeding to Suez anchorage for further inspections.
The LNG carrier operator said that its technical team from Oslo will arrive this afternoon to start investigations, adding that the safety of BW Lesmes and all onboard "remains our highest priority".