New York-listed Capital Product Partners has taken delivery of its seventh liquefied natural gas (LNG) carrier in South Korea.
South Korea's Hyundai Heavy Industries handed over the 174,000-cbm LNG carrier, Asterix I, during a ceremony on February 16, according to a LinkedIn post by Jerry Kalogiratos, CEO of Capital Product Partners.
Capital Product Partners purchased this LNG carrier in June last year from its sponsor Capital Maritime & Trading Corp, boosting its fleet to seven LNG tankers.
The partnership agreed to exercise its right of first offer and buy the vessel from Evangelos Marinakis-led Capital Maritime & Trading.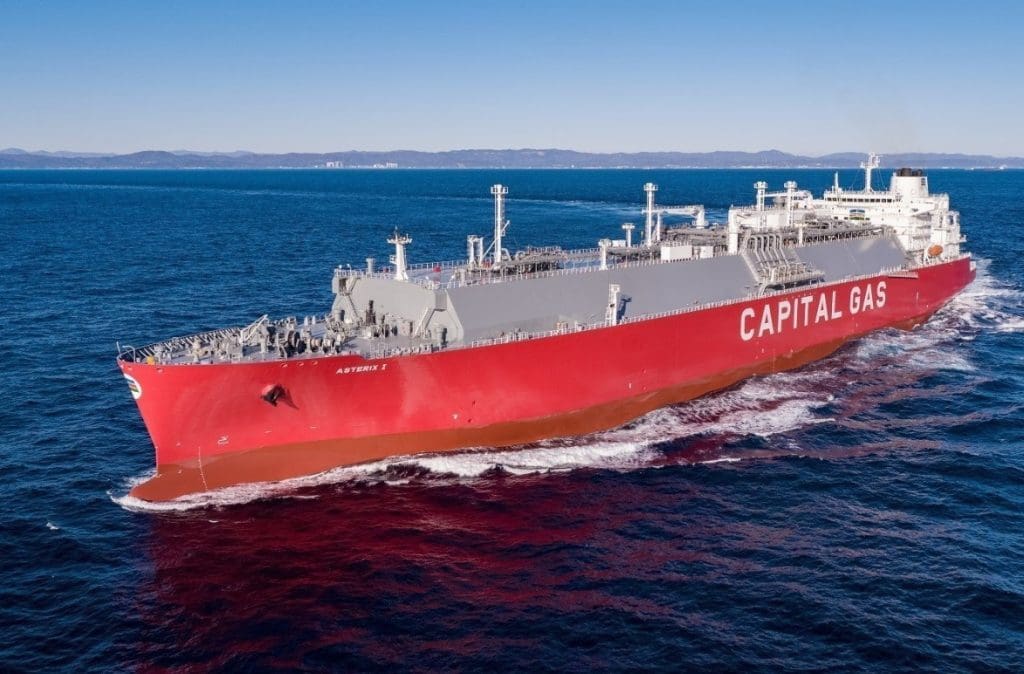 Asterix I is 299 meters long and features GTT's Mark III Flex tech as well as WinGD's X-DF propulsion.
Capital Product Partners previously said that the LNG carrier will serve a long-term time charter with Hartree Partners Power & Gas Company (UK).
The firm said in statement released on February 21 that the vessel had started its seven-year employment with Hartree Partners, who maintain an option to extend by an additional two years.
The vessel acquisition was financed through a combination of a $12 million cash deposit advanced to Capital Maritime and Trading in 2022, $184 million of debt drawn under a sale and leaseback transaction with CMB Financial Leasing, and $34 million of cash at hand, it said.
Such as the first six LNG carriers which joined CPLP in 2021, Capital Gas, also owned by Evangelos Marinakis, manages the new LNG carrier as well.
Besides these seven LNG carriers, Capital Gas has nine more vessels on order in South Korea and they will all feature ME-GA propulsion, according to the company's website.
The company expects to take delivery of two of these LNG carriers this year, three in 2024, and four in 2026.
(Article updated with a statement by Capital Product Partners.)