China Merchants Industry, part of China Merchants Group, said it has held a delivery ceremony for a mid-sized liquefied natural gas (LNG) carrier.
The vessel named LNG Jia Xing is not a newbuild. China Merchants Heavy Industry's Jiangsu yard built the 45,000-cbm vessel, previously known as Saga Dawn, back in 2019. Dawid Wu-led Saga LNG said the vessel, which features the LNT A-Box LNG tank system, had officially set sail in April 2020.
China Merchants said in the statement it held the delivery ceremony for the vessel now named LNG Jia Xing on September 29.
The ceremony was attended by officials from several companies including China Merchants Leasing, Saga LNG, Equator Fund, Farenco Shipping, as well as other executives.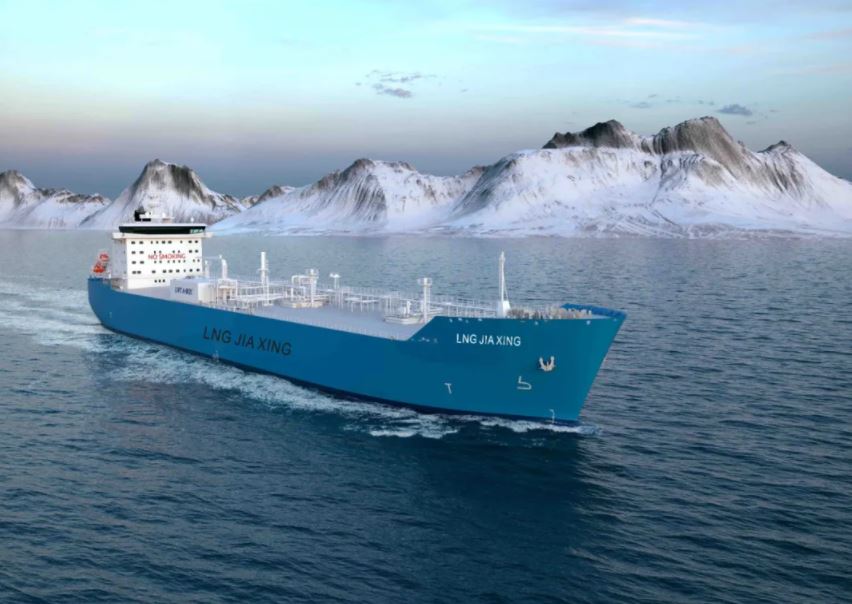 According to the statement, China Merchants Industry and China Merchants Leasing signed the delivery documents with Farenco Shipping.
China Merchants did not reveal any additional information.
This means that there have been changes in plans for the vessel as Equator Fund said earlier this year it had signed a deal for a mid-sized LNG carrier with China Merchants Heavy Industry.
Sources told LNG Prime then the contract included transferring ownership of Saga LNG's first mid-sized carrier Saga Dawn to Equator Fund.
This new delivery means that China Merchants has sold the LNG carrier to Farenco Shipping but the details remain unclear, according to one shipbuilding source.
VesselsValue data shows the LNG carrier could be worth about $63.6 million.
It would serve the Jiaxing LNG mid-scale terminal in Zhejiang province, currently under construction, the source said. The 1 mtpa terminal is a joint venture of Jiaxing Gas and Hangzhou Gas.