China Merchants Heavy Industry in Jiangsu has started building the first LNG dual-fuel pure car and truck carrier for Norway-based Hoegh Autoliners.
According to separate statements by China Merchants Industry and Hoegh Autoliners, the steel-cutting ceremony for the first vessel with the capacity to carry up to 9,100 cars took place on March 7.
Officials from Hoegh Autoliners, DNV, Deltamarin, and China Merchants Heavy Industry attended the steel-cutting ceremony that marks the "tangible beginning of the creation of the future of deep sea shipping," Hoegh Autoliners said.
Hoegh Autoliners, Andreas Enger, said this was "a big day" for both the company and deep sea shipping.
"It was the tangible start of something that will change the industry," he said.
"Together with CMHI we are leading the way towards a net zero emissions future for our industry," Enger said.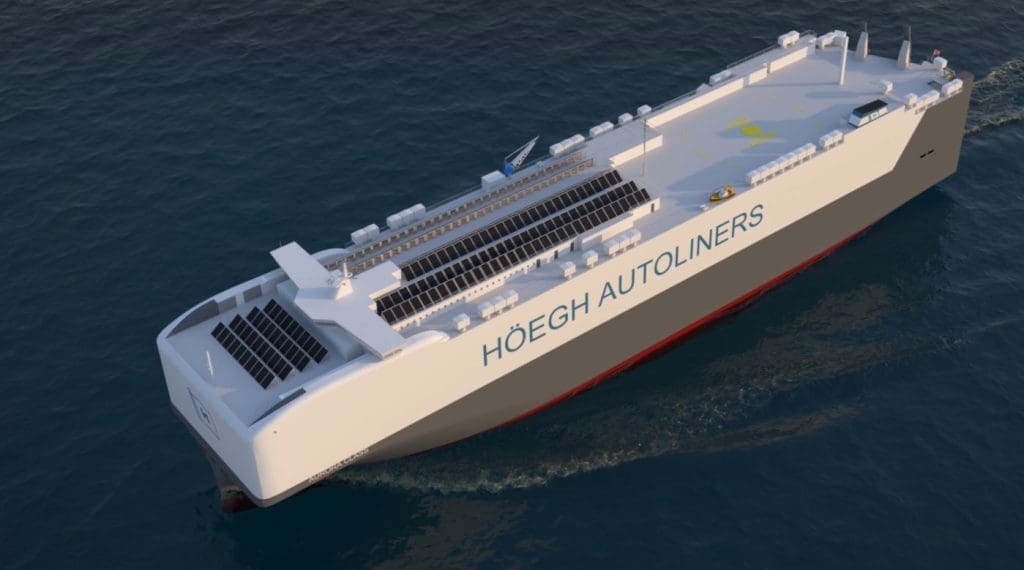 In January last year, Hoegh Autoliners entered into a contract with China Merchants Heavy Industry in Jiangsu for four PCTCs that can run on LNG.
After that, the PCTC owner ordered four additional vessels and has also eight optional ships on order.
The Aurora class will have DNV's ammonia and methanol ready notation.
TGE Marine, a part of Mitsui Engineering & Shipbuilding, will supply eight fuel gas systems and associated multi-fuel gas tanks for the LNG-powered PCTCs 
Finland-based Deltamarin, a part of China Merchants Group, designed the new Aurora class vessels.