China Merchants Jinling Shipyard in Weihai has started building another LNG-fueled ferry for Sweden's Stena and France's Brittany Ferries.
The Chinese yard said in a statement it held a steel-cutting ceremony for the hull number W0275 on February 6. Representatives from Stena and DNV attended the event as well.
This is the twelfth and final E-Flexer class RoPax vessel China Merchants Jinling Shipyard in Weihai will build for Stena RoRo.
In September last year, the yard started building the eleventh Stena vessel. This ship (W0278) will serve Brittany Ferries under a deal for two ferries the firm signed with Stena RoRo in 2021.
This new ship with a working name W0275 is the second in this batch of two LNG-powered ships.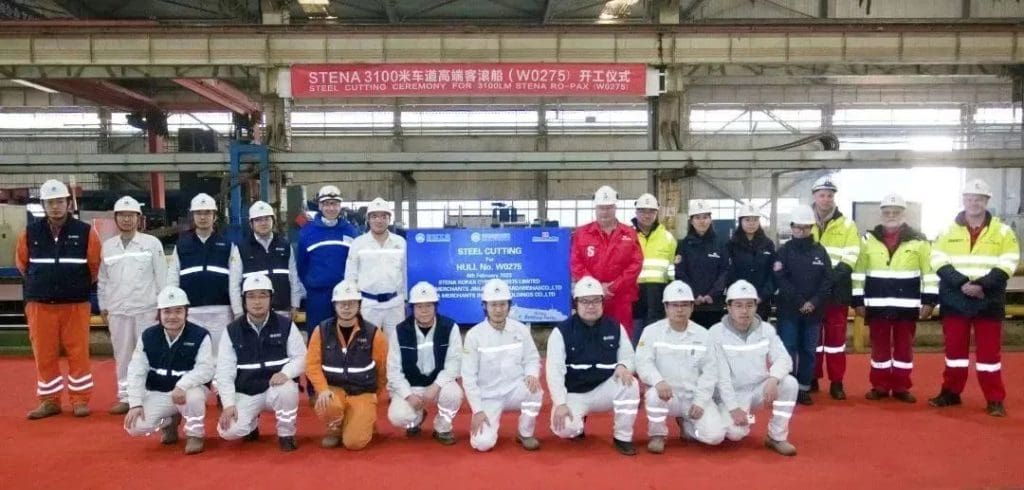 Both of the 194.7 meters long hybrid vessels will sail on LNG but they will also feature batteries and shore-side power.
The Chinese yard expects to complete the first vessel in the second half of 2024, followed by the second in January 2025.
These two vessels add to the LNG-powered Salamanca and its sister vessel Santona that was delivered in December last year.