China Offshore Oil Engineering (COOEC), a unit of CNOOC, has delivered the last two modules it built for the giant Shell-led LNG Canada project.
To mark the completion of the project, which included the construction of in total 35 modules, COOEC hosted a ceremony on March 7 at its Qingdao yard, it said in a statement.
The ceremony was attended by officials from Shell and LNG Canada.
COOEC loaded the last two modules on board Cosco Shipping's semi-submersible vessel, Xiang An Kou, according to the image above.
The Chinese firm won a contract from LNG Canada's main contractor JGC Fluor to build a total of 35 modules with a total weight of 179,000 tons, including all the 19 core process modules, for the LNG Canada project in Kitimat.
COOEC started building these modules in December of 2019 and LNG Canada received the first large module in March last year.
Unlike the traditional construction mode in which pipe gallery modules and core process modules are constructed separately and interconnected on site, the core process modules and pipe gallery modules for this project have been constructed in an integrated manner, the firm said.
COOEC claims this is the first such practice in the world, and many new processes and techniques have been created during construction.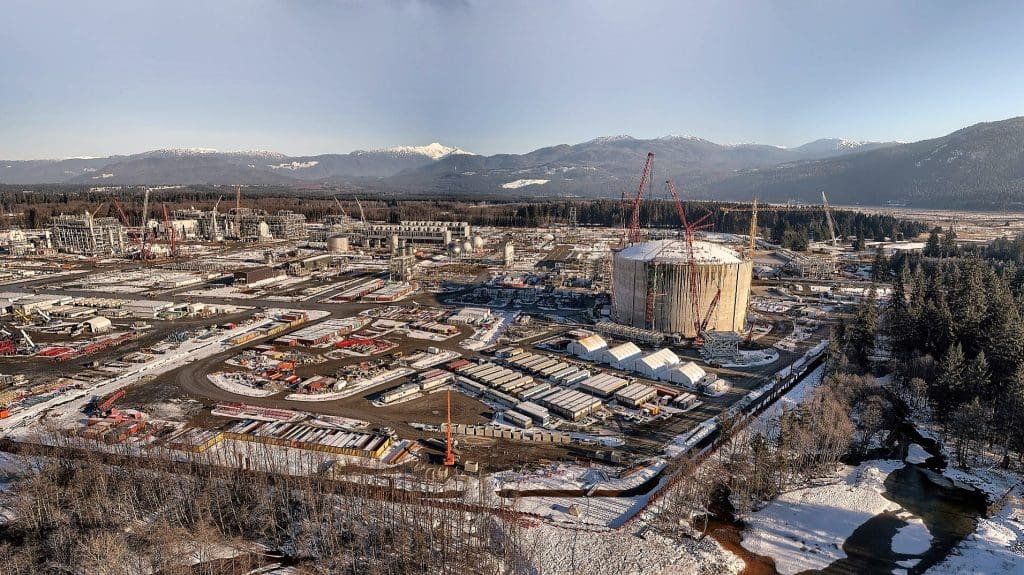 Work progresses in Canada
These modules are part of the first phase of the LNG Canada project which includes building two liquefaction trains with a capacity of 14 mtpa.
The first phase of the plant is more than 80 percent complete, while TC Energy's Coastal GasLink pipeline, which will deliver gas to the facility, is more than 84 percent complete.
Shell and its partners in the project expect to deliver the first cargo by the middle of this decade, and they are also evaluating the second phase of the project.
Other partners include Malaysia's Petronas, PetroChina, Japan's Mitsubishi Corporation, and South Korea's Kogas.