Chinese shipbuilder Hudong-Zhonghua has secured an order to build six new 174,000-cbm LNG carriers that will serve state-owned energy giant CNOOC.
Shipbuilding sources told LNG Prime that Japan's shipping giant MOL ordered the vessels at CSSC's Hudong. COSCO Shipping Energy Transportation, via its Shanghai-based unit CSLNG, is also a part of the transportation project.
The companies signed the shipbuilding deal worth about 7.5 billion yuan ($1.17 billion) on Friday, the sources said. This puts the cost for one LNG carrier at about $196 million.
We reported on this development in August last year as Hudong was in talks to build the LNG carriers.
Part of Hudong's fifth-generation Changxeng series, the 299 meters long vessels would feature WinGD's X-DF dual-fuel engines and GTT's NO96 Super+ containment system, the sources said.
Hudong would deliver the vessels from 2024 through 2026, the sources said.
This new order for Hudong comes just a day after it revealed a deal for one single LNG carrier with CSSC Shipping.
US LNG volumes
According to the sources, CNOOC's gas and power unit would charter the six new vessels and use them to transport LNG from Venture Global's liquefaction plants in the US.
In December, Venture Global and CNOOC signed two LNG supply deals.
Under the first deal, Venture Global said it would supply 2 million tonnes per annum of LNG on a free on board basis for a period of 20 years from its Plaquemines LNG export facility in Louisiana.
In addition, CNOOC Gas & Power would purchase 1.5 million tonnes of LNG from Venture Global's Calcasieu Pass LNG facility for a shorter duration, it said.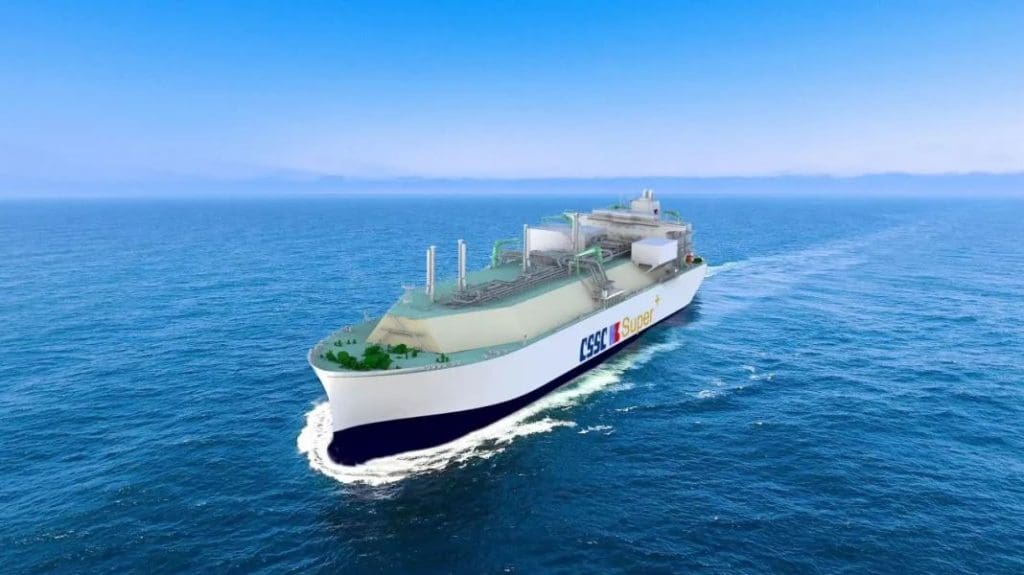 Largest LNG carrier order in China
Hudong confirmed this order for six LNG carriers later on Friday. The firms signed the shipbuilding deal during a virtual ceremony.
Also, the shipbuilder says this is the largest single order for LNG carriers in the history of China's shipbuilding industry, looking both at the value and the number of ships ordered.
In a separate statement, COSCO Shipping also confirmed its participation in the project.
The firm said that the deal also includes three options but it did not reveal any additional information regarding its share in the project.