China's Nantong Xiangyu Shipbuilding and Offshore Engineering said it has completed the first LNG tank carrier for compatriot Zhejiang Rui Neng Ocean Shipping.
The duo, in a partnership with classification society RINA, converted the LNG tank carrier from a 640 TEU container vessel.
Now the vessel named Rui Neng 8 can carry 180 40ft ISO LNG containers or 300 standard containers, according to a statement by Nantong Xiangyu.

The RINA-classed vessel is 133.6 meters long and 22.6 meters wide. It should mainly work in the East China Sea.
Also, Nantong Xiangyu claims this is the first such ship in China.
The vessel's owner Zhejiang Rui Neng Ocean Shipping specializes in LNG tank transportation in the Chinese market and has also partnered with domestic and international energy companies to develop the service, the statement said.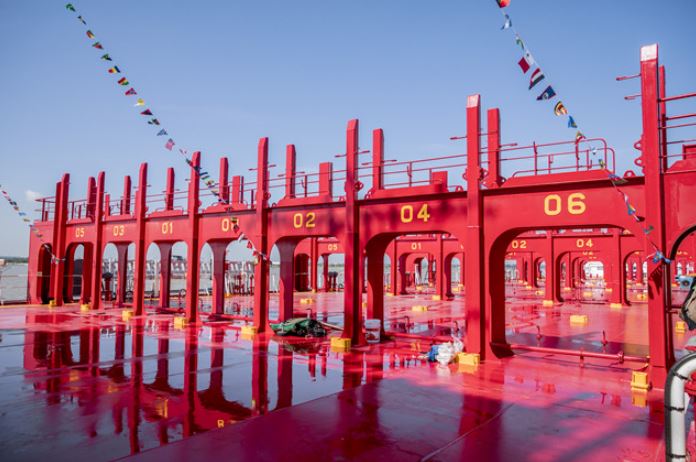 Worth mentioning here, China's Yangzijiang Shipbuilding is also building LNG tank carriers for Tiger Gas but with a capacity to carry 690 LNG ISO tanks.
Tiger Gas first ordered two of these vessels in June last year and after that confirmed two more options in December.
Propelled by dual-fuel engines, the vessels will be capable of transporting cargo in both deep sea and inland waters such as the Yangtze River.
Malaysia's Petronas has earlier this year started exporting LNG to China in ISO tanks from its filling facility in Johor, as part of a deal with Tiger Gas.