China's Wison (Nantong) Heavy Industry has held a steel-cutting ceremony for the topsides of Eni's Congo floating LNG production unit.
The unit of Wison Offshore & Marine held the ceremony for Eni's Marine XII offshore FLNG project at its Zhoushan yard on July 3, according to a statement by Wison.
More than 200 people attended the ceremony, including Congo's hydrocarbons minister Bruno Jean-Richard Itoua, Hua Bangsong, CEO of Wison, representatives of Eni, as well as representatives from suppliers and partners, it said.
Wison said the ceremony marks the start of the topsides fabrication, a "major milestone" in the construction of the FLNG.
The Chinese firm won this contract in December last year and officially started work on the project on January 17, 2023.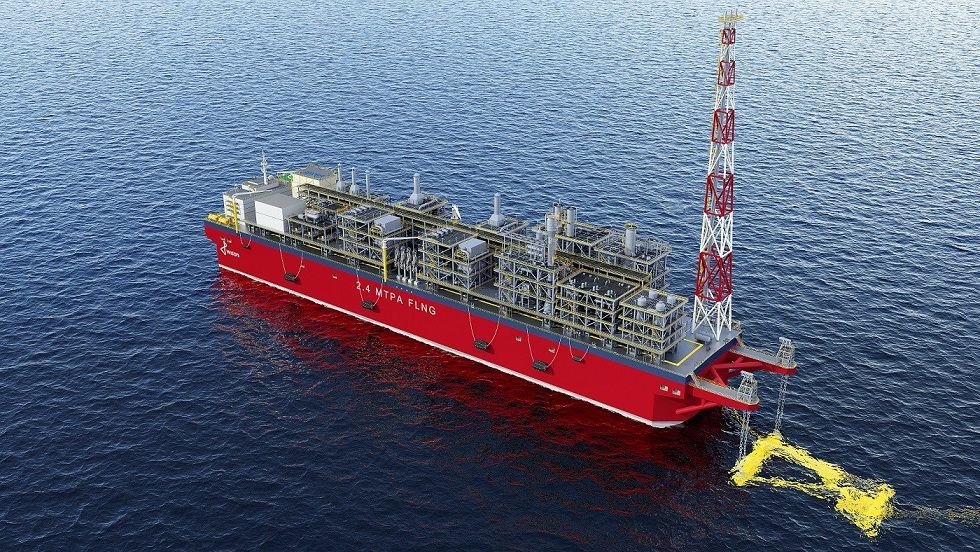 "Since the start of the FLNG project in January this year, the construction of storage tanks and the hull has started and is proceeding according to the plan," Wison said.
Under the project, Wison will build a 380 meters long 2.4 mtpa FLNG with 60 meters in breadth and 35 meters in draft, with the topside modules weighing about 40,000 tons.
It will be able to store over 180,000 cubic meters of LNG.
The unit will be moored using a submerged swivel yoke system in about 40 meters water depth in the Nene Marine Field area, about 50 kilometers offshore Pointe Noire.
Congo LNG
This facility will be the second FLNG to be deployed in Congo.
In August last year, Eni signed a deal to buy Exmar's Tango FLNG and expects the unit to start production in 2023.
The floating LNG producer, delivered in 2017 by Wison, has a storage capacity of 16,100 cbm as well as a liquefaction capacity of up to 0.6 million tons per year.
Eni plans to launch the first floating LNG production unit in Congo by the end of this year.
The firm expects the Congo project to reach an overall LNG production capacity of 3 million tons per year, or about 4.5 billion cubic meters/year, from 2025.
Congo LNG will exploit the huge gas resources of Marine XII, fulfilling the country's power generation needs while also fueling LNG exports, supplying new volumes of gas to international markets focusing on Europe, Eni said.