China's Jiangsu New Yangzi, a part of Yangzijiang Shipbuilding, has launched the first 7,000-teu LNG dual-fuel container vessel it is building for Seaspan and Zim.
According to Yangzijiang Shipbuilding, the launching ceremony for ZIM Amber took place on May 24.
This containership is also the first vessel which features a type B LNG tank built by Jiangsu Tianyang Green Ship Technology, a unit of Yangzi-Mitsui Shipbuilding.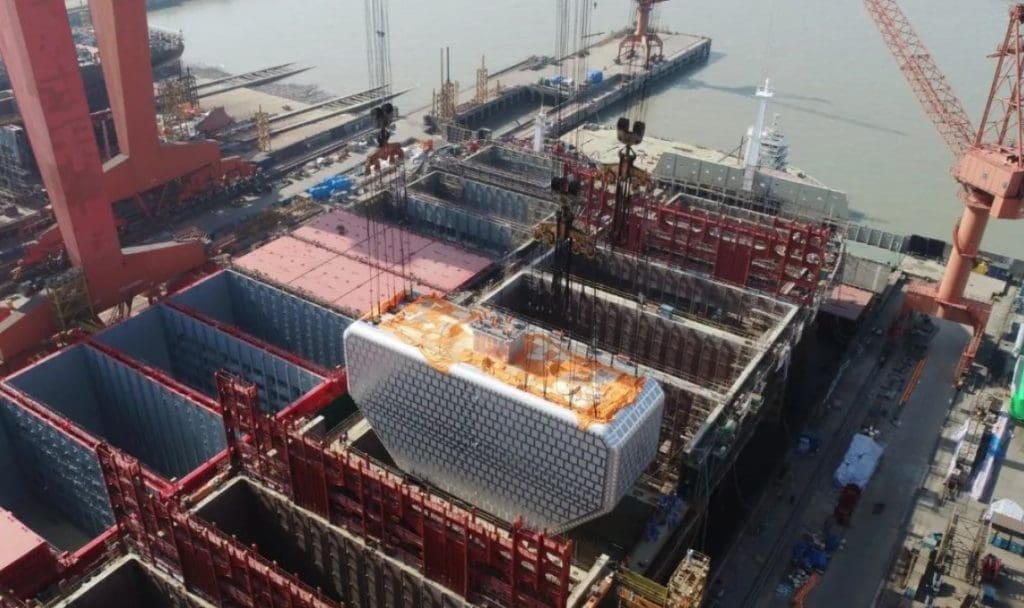 Yangzijiang Shipbuilding is building in total 15 7,000-teu LNG-dual fuel containerships powered by MAN ME-GI engines for Seaspan.
Israel's Zim and Seaspan signed charter deals for these vessels back in 2021.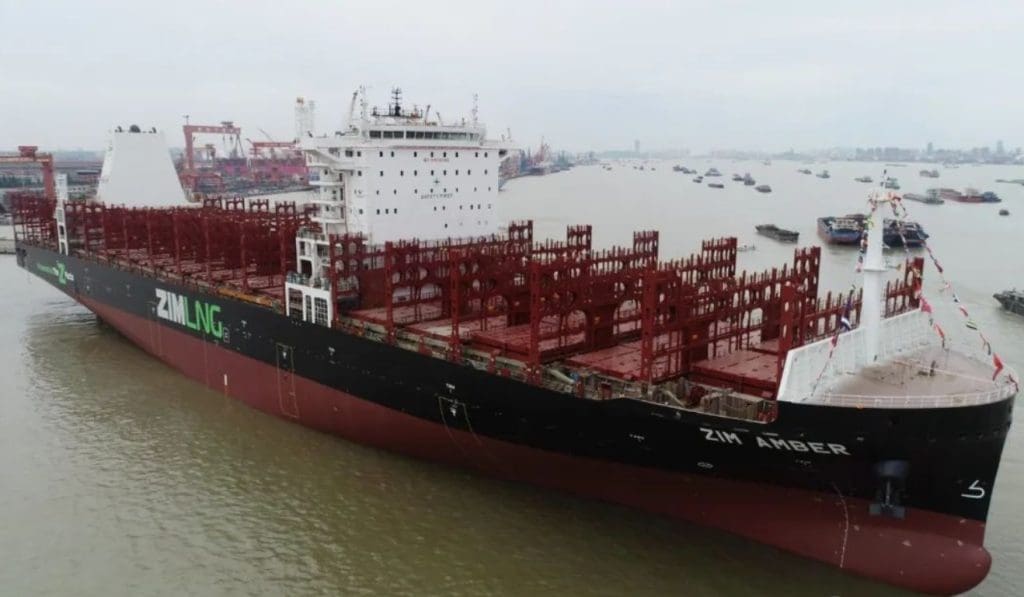 Besides these ships, the two firms have also ten 15,000-teu LNG dual-fuel vessels on order at South Korea's Samsung Heavy Industries.
ZIM Sammy Ofer is the first vessel in this batch, and ZIM Mount Everest and ZIM Mount Blanc are the second and the third.
These vessels feature MAN ME-GI engines and GTT's Mark III membrane technology.