French shipping group CMA CGM will soon put in use the sixth out of nine ultra-large LNG-powered containerships which will serve its Europe-Asia route.
China's Jiangnan Shipyard held an official naming and delivery ceremony for the 23,000 TEU CMA CGM Montmartre on Thursday.
To remind, CMA CGM said last month it would take delivery of this vessel in March.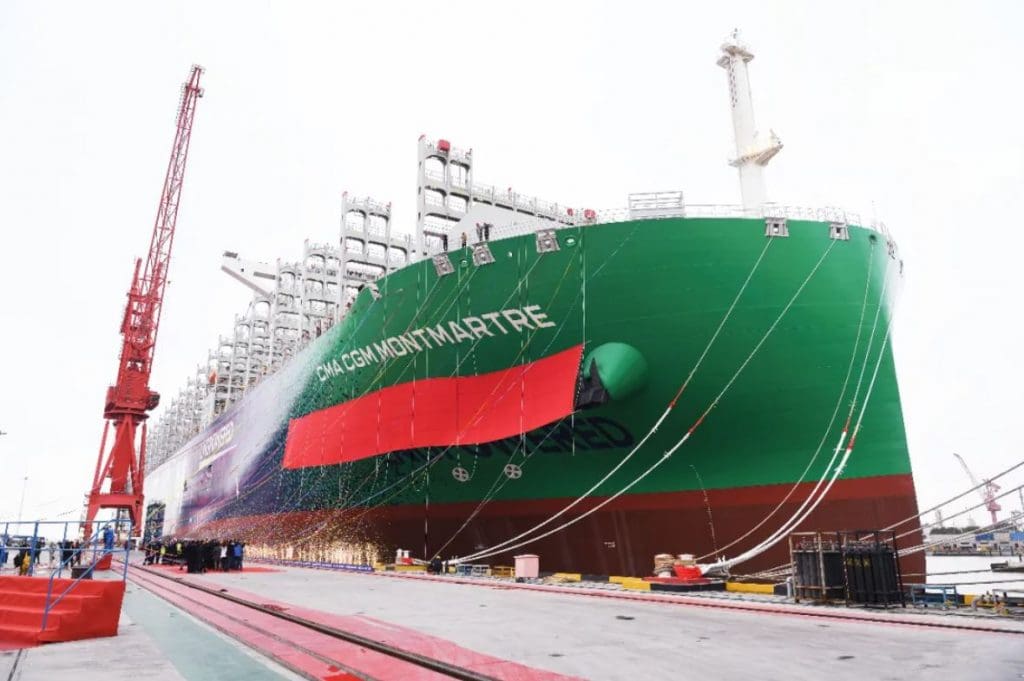 This is the third ULCV for Jiangan that previously handed over Champs Elysees and Louvre, while Hudong-Zhonghua delivered the flagship Jacques Saade, Palais Royal, and Rivoli.
Hudong should also deliver CMA CGM Concorde in April after the ship completed its sea trials.
Following this dual-duel vessel, Jiangnan and Hudong will each have one giant for delivery, namely Trocadero and Sorbonne, wrapping up the entire project of nine ships.
The ships are 400 meters long and 61 meters wide and feature WinGD's dual-fuel engines but also GTT's 18,600-cbm fuel tank.