CMA CGM's LNG-powered container vessel Patagonia has returned to Jiangnan's yard on Changxing Island, Shanghai following the completion of its sea trials.
The dual-fuel ultra-large container vessel completed the trials on July 22, according to a statement by CSSC's Jiangnan Shipyard.
Patagonia would leave the yard for its gas trials next month, it said.
This is the first out of five 15,000 TEU LNG-powered vessels Jiangnan is building for France's CMA CGM.
To remind, Jiangnan floated out this vessel in January, the second, Kimberley, in April, and the third, Everglade, earlier this month.
Two LNG-powered sister ships, Galapagos and Greenland, will join this trio by 2022, CMA CGM has previously said.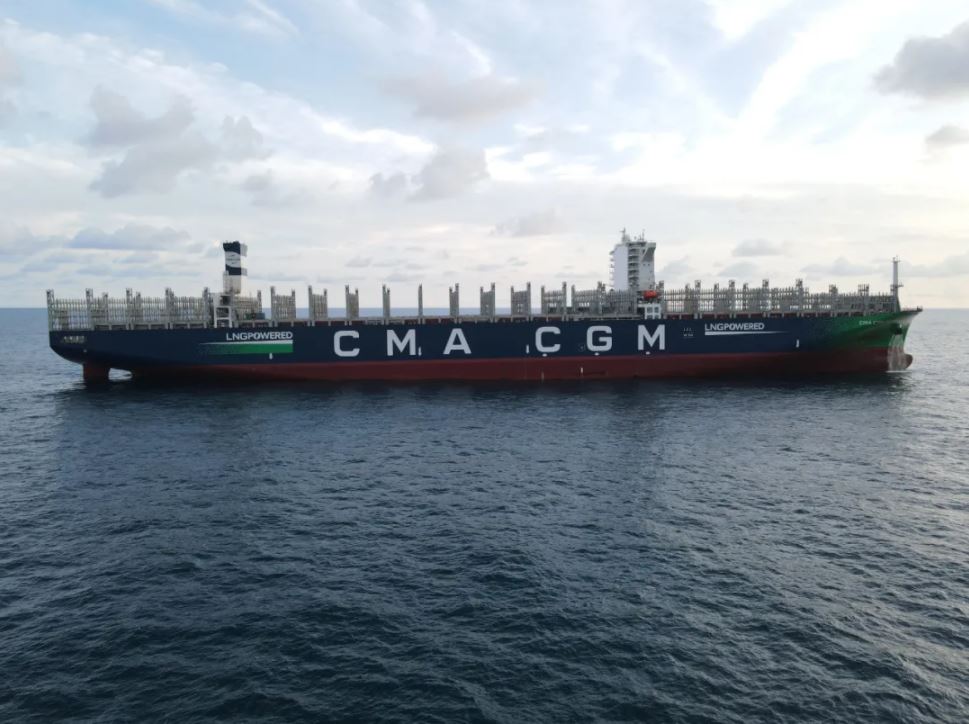 With a 366 meters length but also 51 meters in width these containerships will be able to carry up to 15,254 TEUs, including 1,800 reefers, according to the French firm.
Moreover, they feature GTT's Mark III containment system and WinGD's dual-fuel engines.
All of the ships will sail under the French flag between Asia and the Mediterranean, serving CMA CGM's Mediterranean Club Express (MEX) route.
CMA CGM is heavily investing in LNG as fuel and expects to have 44 LNG-powered ships in its fleet by 2024.
In addition to the nine giant LNG-powered vessels and these five ships, CMA CGM has earlier this year ordered twelve new LNG-powered containerships at Jiangnan and Hudong.