China National Offshore Oil Company (CNOOC) is moving forward with works on five giant LNG storage tanks at its Zhuhai LNG import terminal in Guangdong as part of the terminal's expansion phase.
CNOOC's gas and power unit is currently working on the roofs of the five 270,000-cbm tanks, according to a statement.
These are the world's largest onshore LNG storage tanks by capacity, such as those six at CNOOC's Jiangsu-Binhai LNG terminal, the firm claims.
Images posted by CNOOC show that the company is yet to complete the roof air raising operations.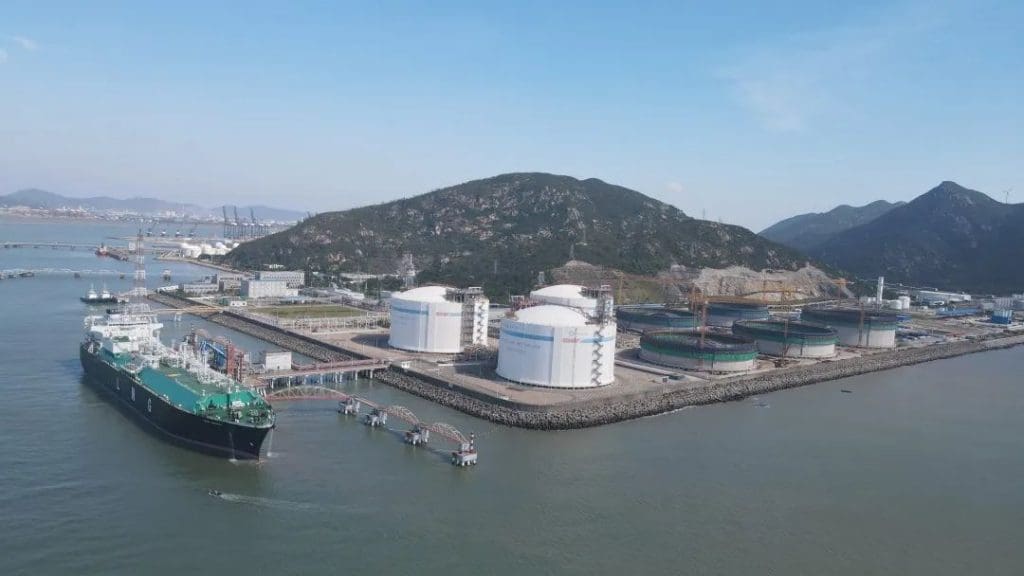 The state-owned firm started building the Zhuhai LNG Phase II project on June 15, 2021, and expects to complete it and put into operation in 2024, the statement said.
The Zhuhai LNG terminal currently features three LNG tanks with each having a capacity of 160,000 cbm.
It has a regasification capacity of 3.5 mtpa and will double it following the completion of this expansion phase to cater to the needs of the Guangdong–Hong Kong–Macao Greater Bay Area, according to CNOOC.
GIIGNL data shows that CNOOC shares the ownership of this facility with several firms, including with Guangdong Energy and Guangzhou Gas Group.