China National Offshore Oil Company (CNOOC) has completed raising the roofs on three out of six giant LNG storage tanks at its Binhai LNG import terminal in Jiangsu.
CNOOC's gas and power unit said in a statement on Wednesday that the three roofs were lifted simultaneously using air pressure to a height of about 60 meters.
Each of the tanks will have a capacity of 270,000 cbm and add to the already four existing tanks with a capacity of 220,000 cbm located in Yancheng Binhai Port Industrial Park.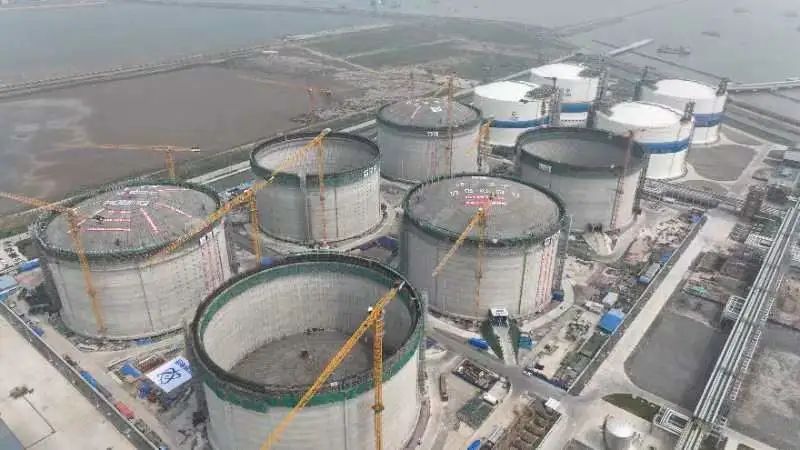 According to CNOOC, this is the first time in the world that three 270,000 cbm LNG storage tanks have been simultaneously roofed.
CNOOC claims these are the world's largest LNG storage tanks. The firm independently developed and designed the ultra-large tanks.
Earlier this year, it completed concrete pouring on the first layer of the outer tank walls.
Following completion in 2023, the LNG terminal will have a capacity of 6 million tons of LNG, or about 8.5 billion cubic meters of natural gas.
This is enough to cover the natural gas demand in Jiangsu province within 28 months, according to CNOOC Gas & Power.