China National Offshore Oil Company (CNOOC) has received more than 1 million tons of liquefied natural gas at its Jiangsu-Binhai LNG import terminal since September last year.
According to a statement by CNOOC Gas & Power, a unit of CNOOC, the 2018-built 173,400-cbm, British Achiever, unloaded the 15th LNG cargo to the terminal in Yancheng Binhai Port Industrial Park on May 8.
With this cargo, the facility has since September last year received 1,034,000 tons of LNG, which is equivalent to about 1.42 billion cubic meters of natural gas, according to the firm.
Based on the daily gas consumption of residents in Jiangsu province, this is enough to supply gas to the people of the province for about 4.7 months, CNOOC Gas & Power said.
CNOOC's unit added that the LNG terminal is currently receiving about one LNG carrier per week.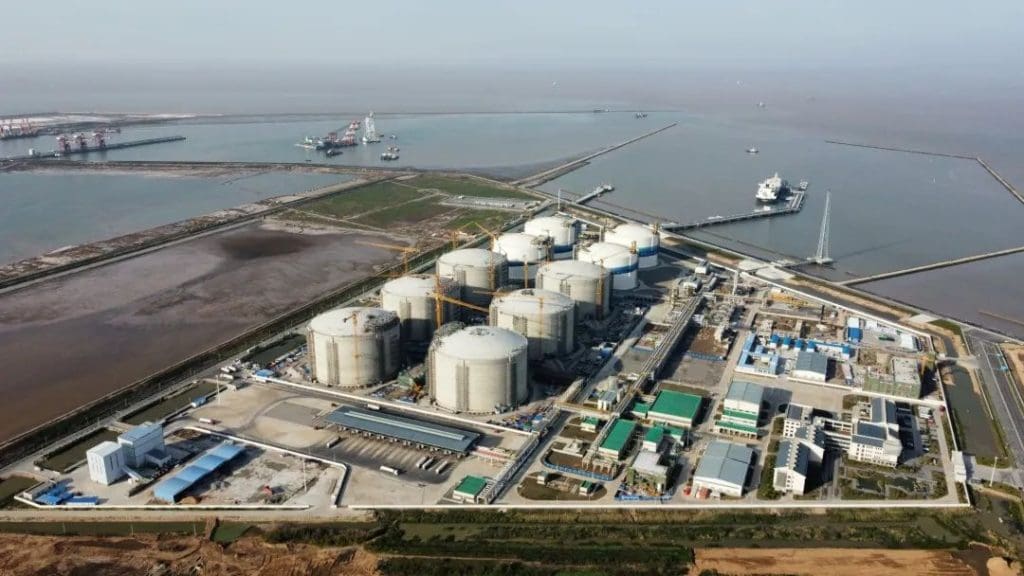 LNG producer Qatargas, a unit of QatarEnergy, delivered the first LNG cargo to CNOOC's Jiangsu-Binhai LNG terminal on September 26, 2022.
The terminal currently has a nominal capacity of three million tons of LNG per annum and can receive vessels with a capacity of between 80,000 cubic meters and 266,000 cubic meters.
It has four 220,000-cbm LNG storage tanks, while CNOOC is adding six giant 270,000-cbm LNG storage tanks as well.
These are the world's largest LNG storage tanks, according to CNOOC.
Combined, these ten tanks will have a total capacity of 2.5 million cubic meters, forming the largest LNG storage base in China, CNOOC previously said.