China National Offshore Oil Company (CNOOC) has received the first cargo of liquefied natural gas at its Binhai LNG import terminal in Jiangsu.
The 217,000-cbm Q-Flex LNG carrier, Al Ghashamiya, arrived at the terminal in Yancheng Binhai Port Industrial Park on Monday, according to a statement by CNOOC Gas & Power, a unit of CNOOC.
The 2009-built LNG carrier, owned by Nakilat and chartered by Qatargas, delivered the shipment from the giant Ras Laffan complex in Qatar.
According to CNOOC, the vessel would unload the cargo to the terminal's third tank out of four with a capacity of 220,000 cbm.
CNOOC claims this is the first 220,000-cbm LNG storage tank officially put into use in China.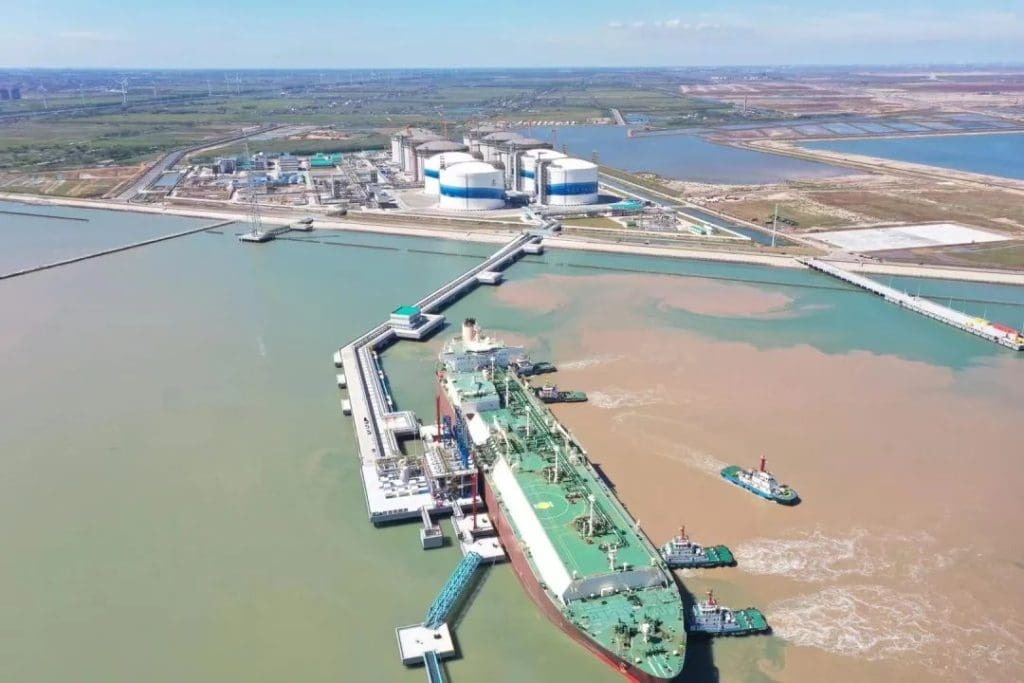 Besides these four tanks, CNOOC is building six 270,000-cbm LNG storage tanks at the same facility and it recently completed raising the roofs on all of them.
These are the world's largest LNG storage tanks, according to CNOOC.
Combined, these ten tanks would have a total capacity of 2.5 million cubic meters, forming the largest LNG storage base in China, CNOOC said.
Following completion of in 2023, the Binhai LNG terminal will have a regasification capacity of 6 million tons of LNG, or about 8.5 billion cubic meters of natural gas.
This is enough to cover the natural gas demand in Jiangsu province within 28 months, CNOOC said.