China's Dalian Shipbuilding Industry (DSIC) has started building two LNG-powered CO2 carriers for Norway's Northern Lights, a joint venture owned by Equinor, Shell, and TotalEnergies.
DSIC said in a statement it held a steel-cutting ceremony for both of the vessels on November 21.
In October last year, the shipbuilder won the contract to build the two dedicated carriers, each with a cargo size of 7,500 cbm and a length of 130 meters.
MAN's ME-GI engines will power the CO2 carriers.
Besides LNG power, the vessels will feature a wind-assisted propulsion system and air lubrication in order to reduce carbon intensity.
CSSC's DSIC should deliver the dual-fueled vessels by mid-2024.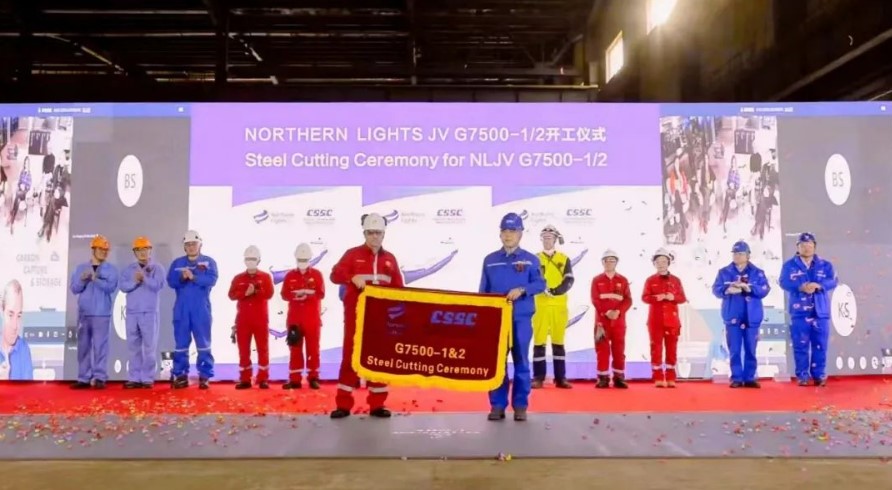 Northern Lights signed in August what it says is the world's first commercial agreement on cross border CO2 transportation and storage with Yara.
Yara and Northern Lights have agreed on the main commercial terms to transport CO2 captured from Yara Sluiskil, an ammonia and fertilizer plant in the Netherlands, and permanently store it under the seabed off the coast of western Norway.
Northern Lights is the transport and storage part of the Longship project, funded 80 percent by the Norwegian government.
The Phase 1 installations are scheduled to come on stream in 2024, with the ability to handle 1.5 million tons of CO2 per year, according to the JV.