Greek shipping firm Dynagas has taken delivery of the second floating storage and regasification unit (FSRU) from China's Hudong-Zhonghua.
Hudong officially delivered the 174,000-cbm Transgas Force during a ceremony on Friday.
This comes just one day after the state-owned yard hosted a naming ceremony for the vessel.
With this delivery, Hudong has completed the entire project which included two FSRUs.
In July this year, Dynagas took delivery of the 174,000-cbm Transgas Power, the first unit in this batch of two. Brokers previously said this ship serves France's TotalEnergies.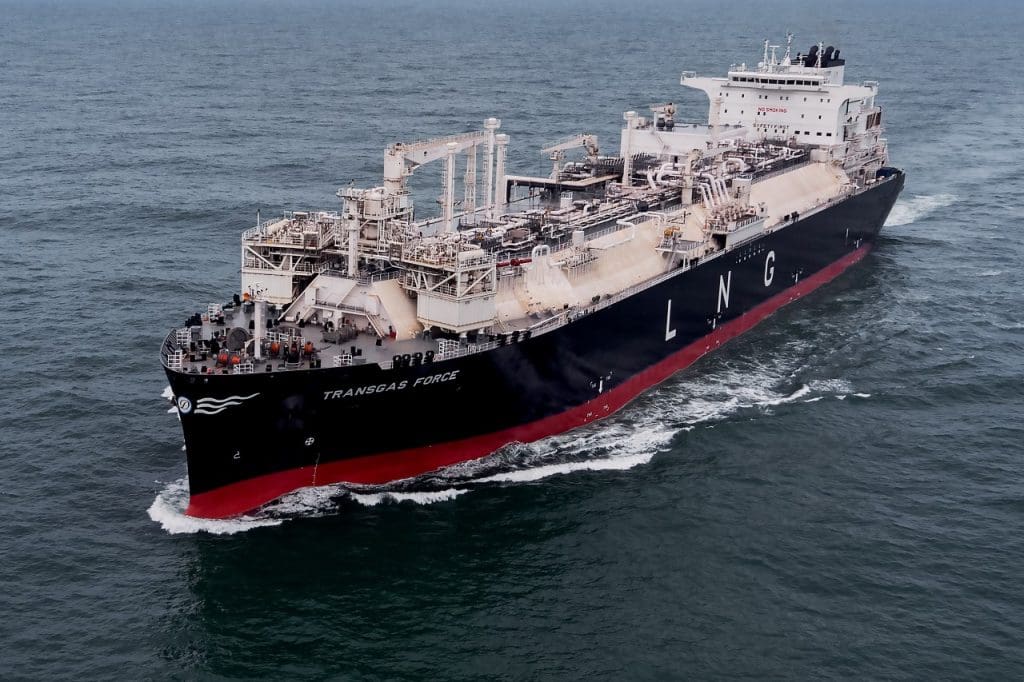 The FSRU Transgas Force, financed by CSSC Shipping, the financial leasing unit of CSSC, would go on a charter to US LNG exporter Cheniere, one shipbuilding source told LNG Prime on Thursday.
Cheniere would charter the vessel for a short period and use it as an LNG carrier, the source said.
The vessel's delivery comes at a time when Asia-Pacific LNG shipping day rates have surged to a record high of around $300,000/day for a standard LNG carrier, according to S&P Global Platts.
Both of these two vessels are the first Chinese-built FSRUs, Hudong previously said.
The units feature three Wartsila regasification modules. Each regas unit has a capacity of 250 million standard cubic feet per day.
Also, the FSRUs have MAN dual-fuel diesel-electric propulsion and GTT's NO96 containment system.