Italian energy giant Eni said it had awarded a contract to China's Wison Heavy Industry to build a 2.5 mtpa floating LNG producer which it aims to install in Congo.
According to a statement by Eni on Thursday, the 380 meters long and 60 meters wide vessel would be anchored at a depth of around 40 meters and would be able to store over 180,000 cubic meters of LNG and 45,000 cubic meters of LPGs.
"Preliminary activities have already started, with long lead items ordered and steel cut of cryogenic tanks occurred on December 20th," it said.
Eni did not provide the price tag of the deal it had agreed with Wison Offshore & Marine's yard in Nantong.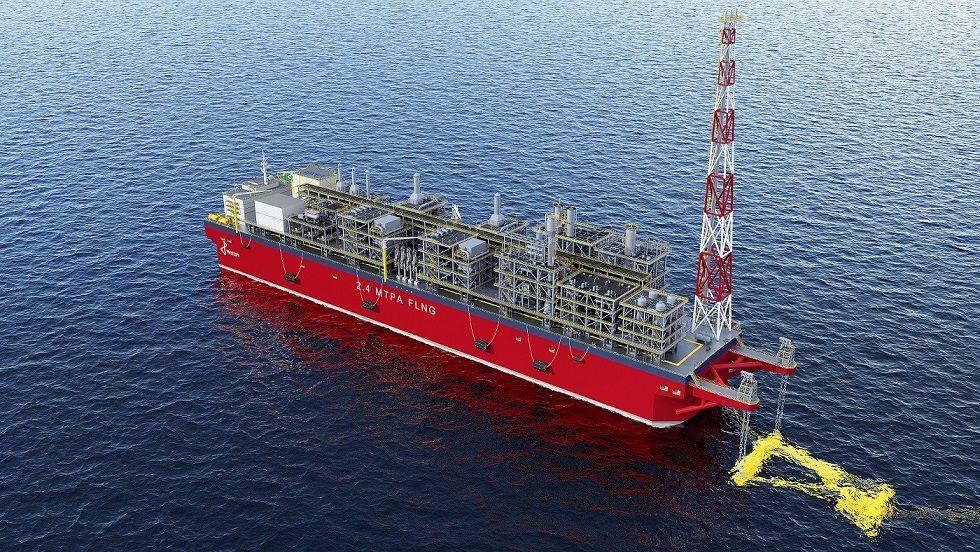 This facility will be the second FLNG to be deployed in Congo.
In August, Eni signed a deal to buy Exmar's Tango FLNG and expects the unit to start production in 2023.
The floating LNG producer, delivered in 2017 by Wison, has a storage capacity of 16,100 cbm as well as a liquefaction capacity of up to 0.6 million tons per year.
"With the second FLNG, overall LNG production capacity on Marine XII will reach 3 million tons/year (over 4.5 billion cubic meters/year) in 2025," Eni said.
Both initiatives are part of Marine XII gas valorization plan, in line with Eni's strategy to leverage gas equity, it said.
Besides these units, Eni recently shipped the first cargo of LNG from its 3.4 mtpa Coral Sul FLNG located offshore Mozambique.
In addition, Eni is planning to install a second floating LNG production unit offshore Mozambique as well.