Greek shipping company Dynagas will soon take delivery of the first out of two FSRUs which are under construction at China's Hudong-Zhonghua, following the completion of gas trials.
The 174,000-cbm Transgas Power returned to Hudong's yard on Changxing Island, Shanghai on Tuesday, according to the shipbuilder.
Hudong said it has performed several tests during a period of 15 days on the first newbuild FSRU in China.
The yard undocked the 294 meters long and 47 meters wide FSRU on March 6 in order to start the ships' trials, which wrapped up about two weeks prior to the start of the gas trials.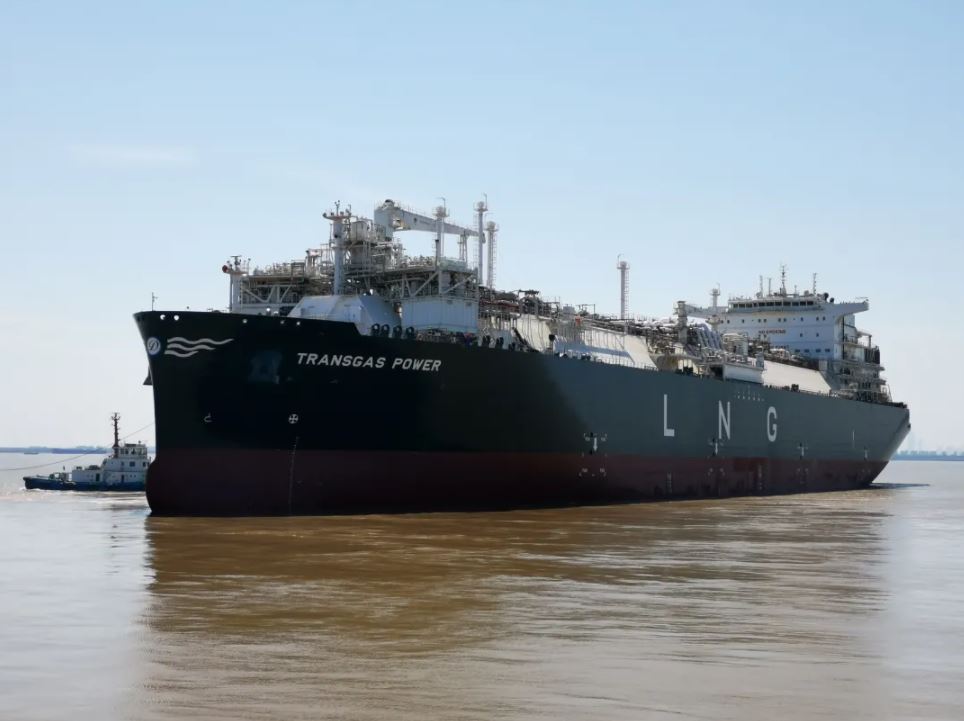 CSSC's unit Hudong launched this FSRU on March 30 last year, followed by the float out of its sister ship Transgas Force in December.
Both of the FSRUs feature three Wartsila regasification modules. Each regas unit will have a capacity of 250 million standard cubic feet per day. The rated send-out capacity is about 500 million standard cubic feet per day.
In addtion, the FSRUs have MAN dual-fuel diesel-electric propulsion but also GTT's NO96 containment system.