The 150,900-cbm FSRU Exquisite, owned by Qatari LNG shipping giant Nakilat and US floating player Excelerate Energy, has completed its 400th ship-to-ship transfer in Pakistan's Port Qasim.
The unit works in Port Qasim at the country's first LNG import terminal. It started serving Engro Elengy Terminal, a joint venture of Engro and Vopak, back in 2015.
Excelerate said the FSRU received its 400th LNG cargo onboard the 210,150-cbm Q-Flex carrier Al Ghariya, owned by Nakilat and Pronav, last week.
Al Ghariya's AIS data shows that the Qatargas-chartered vessel previously loaded the shipment at Qatar's giant LNG complex in Ras Laffan.
The data also shows that another Q-Flex vessel delivered a new cargo to the FSRU during the weekend. The Qatargas-chartered Al Ruwais brought the shipment from Ras Laffan as well.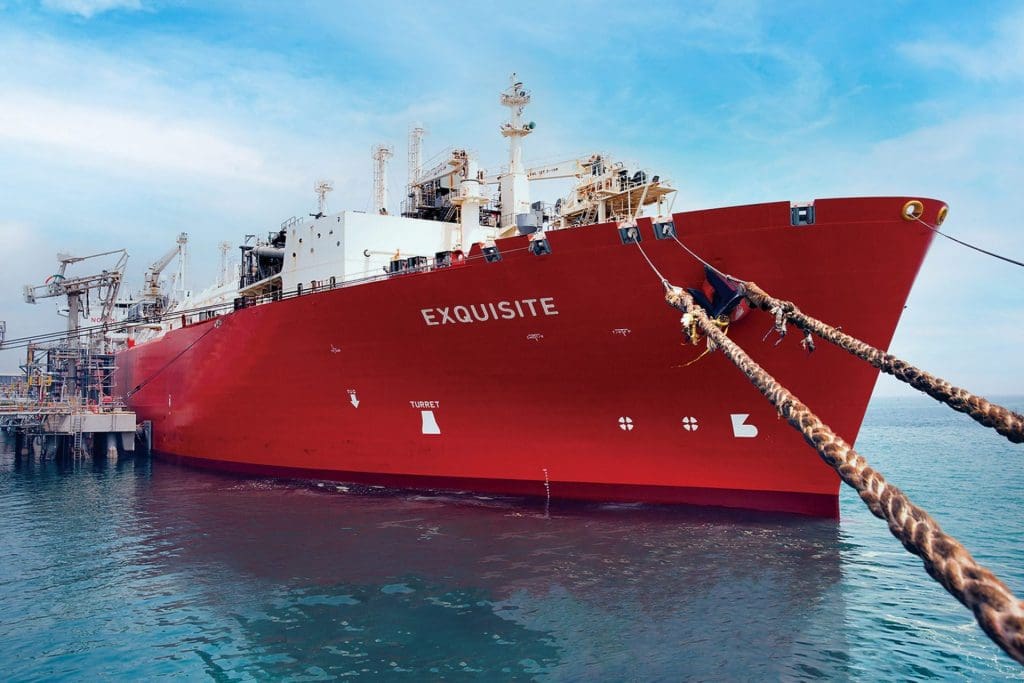 The FSRU Exquisite currently fulfills as much as 15 percent of Pakistan's domestic daily natural gas requirements, according to Excelerate. It has a peak regasification rate of 690 million cubic feet per day.
Most of the cargoes that arrive at the FSRU come from Qatar's Ras Laffan LNG complex.
Nakilat took over the management of this vessel last year, the first-ever floating storage and regasification unit to join its in-house shipping management.
Pakistan has been steadily increasing its LNG imports over the years and the country plans to build several more terminals to cope with gas shortages for power generation.
Port Qasim currently hosts two LNG import facilities both utilizing FSRUs.
Besides the FSRU Exquisite, the second floating LNG import facility uses the FSRU BW Integrity.