China's Guangzhou Shipyard International (GSI) started building the first LNG-powered pure car and truck carrier for compatriot electric vehicle giant BYD.
GSI said in a statement it held on November 6 a steel-cutting ceremony for the LNG dual-fuel PCTC (Hull No. 22110041) with a capacity of 7,000 ceu.
This is the first of two LNG-powered PCTCs GSI will build for BYD.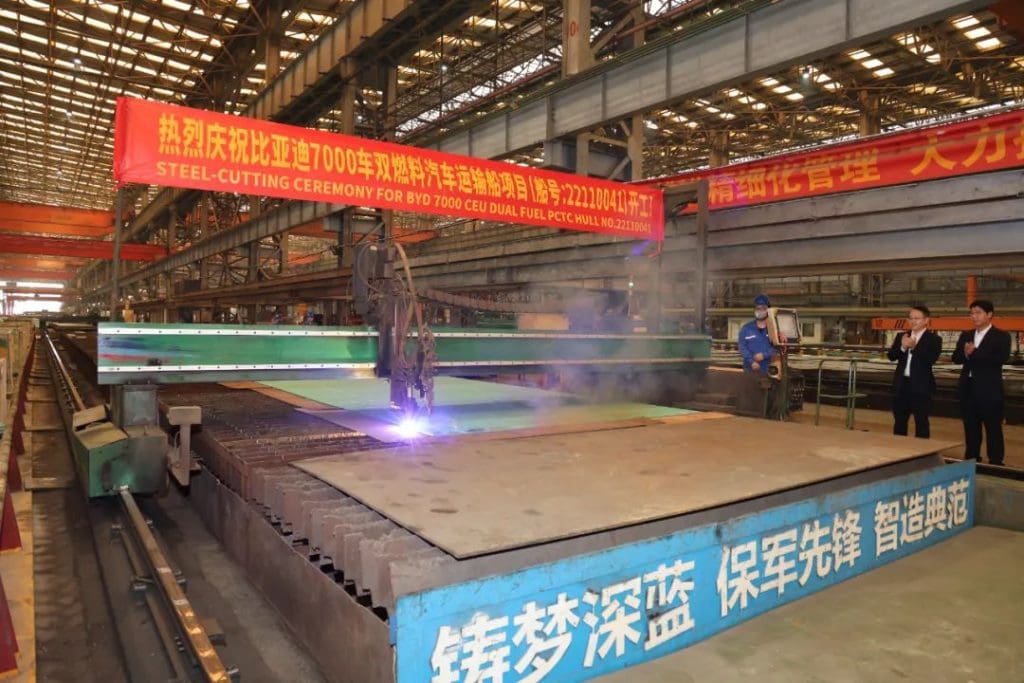 Earlier this year, CSSC's GSI announced this order for two LNG dual-fuel PCTCs with a capacity of 7,000 units.
The vessels will have an overall length of 199.9 meters, a width of 38 meters, a design draft of 9 meters, and design speed of 18.5 knots, according to GSI.
Also, the PCTCs will feature a battery system and a shaft generator.
BYD will take delivery of these vessels in 2025.
Besides these vessels, BYD's unit BYD Auto has ordered four LNG-powered PCTCs with a capacity of 9,200 ceu from China Merchants Industry based on concept design developed by Deltamarin.
Finland-based designer Deltamarin, a part of China Merchants Group, said these vessels will be powered by LNG and delivery of the first vessel is scheduled for 2025.