China's Guangzhou Shipyard International (GSI) said it has started building the first LNG-powered pure car and truck carrier for Norway's SFL Corporation, controlled by billionaire John Fredriksen.
GSI held the steel-cutting ceremony for the vessel on February 18, according to a statement released on Monday.
The LNG dual-fuel ship will have a length of 200 meters, a width of 38 meters, as well as a design draft of 8.6 meters. It will have the capacity to carry about 7,000 vehicles.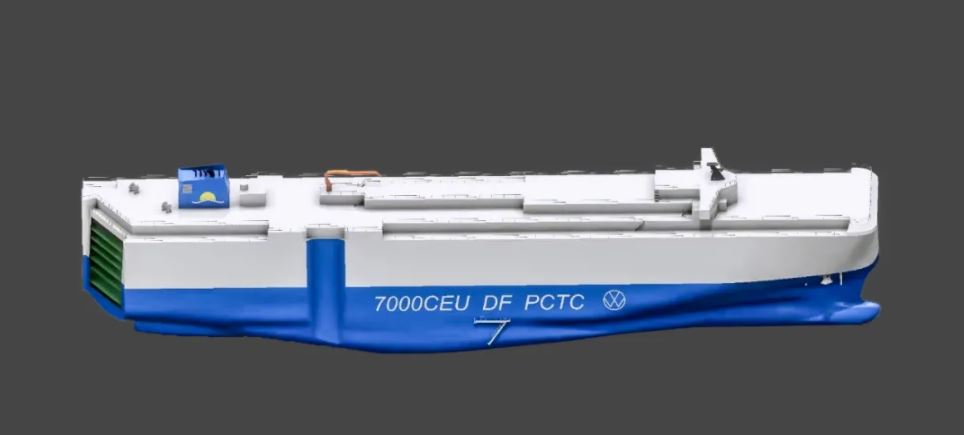 SFL ordered in total four LNG-powered PCTCs with a capacity of 7,000 units at GSI.
Following delivery in 2023 and 2024, two of these vessels will go on a long-term charter to German giant Volkswagen Group, while the other two will work for Japan's K Line.
Each vessel will be powered by MAN ME-GI two-stroke main engine and feature two 1.675-cbm LNG storage tanks provided by MAN Cryo, a unit of Germany's MAN Energy Solutions.
Besides these four ships, GSI recently secured a new order to build two LNG-powered PCTCs with the same capacity for South Korea's H-Line Shipping, boosting the total to four such vessels it will construct for the Korean owner.
Including these vessels, GSI's orderbook stands at 8 LNG-powered PCTCs.