China's Guangzhou Shipyard International (GSI) has launched the second LNG-powered pure car and truck carrier it is building for Norway's SFL Corporation.
According to statement by GSI, the LNG dual-fuel vessel with a capacity of 7,000 units was launched on May 23.
SFL ordered in total four LNG-powered PCTCs with a capacity of 7,000 units at GSI.
GSI launched the first vessel in this batch earlier this year.
John Fredriksen-controlled SFL said in its recent quarterly report it expects to take delivery of car carriers Emden and Wolfsburg in the third and the fourth quarters of this year.
Following delivery, these vessels will go on a long-term charter to German giant Volkswagen Group.
In addition, the other two vessels, Thor Highway and Odin Highway, will work for Japan's K Line under charter deals, starting in 2024.
Each vessel will be powered by MAN ME-GI two-stroke main engine and feature two 1.675-cbm LNG storage tanks provided by MAN Cryo, a unit of Germany's MAN Energy Solutions.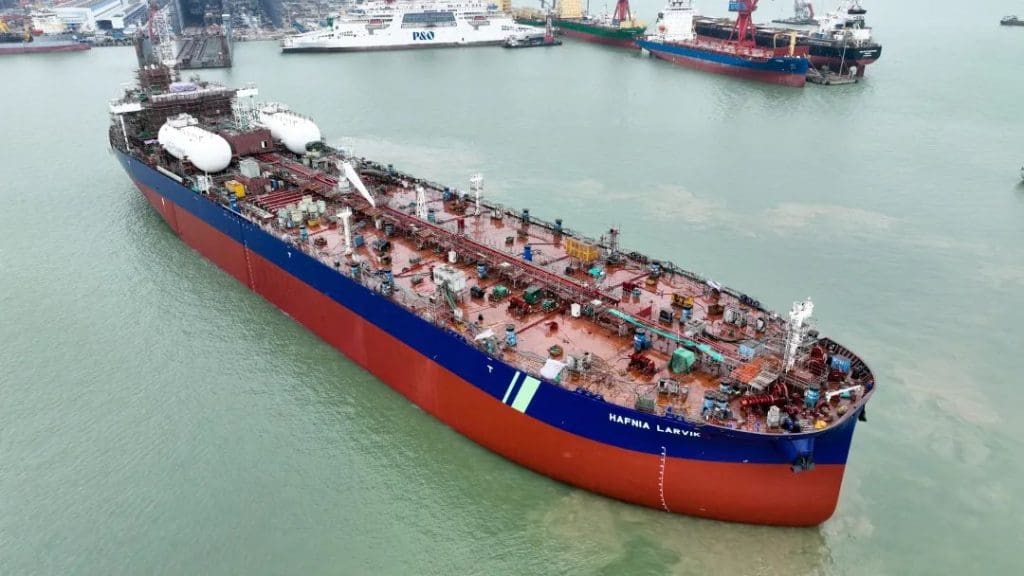 New tanker for Hafnia, CSSC Shipping
Besides the PCTC, GSI also launched the 110,000-dwt LNG-dual fuel crude oil and product tanker, Hafnia Larvik.
This is Vista Shipping's third LNG-powered LR2 tanker.
GSI recently hosted a naming ceremony for the second LNG-powered LR2 tanker for the joint venture of Singapore's Hafnia and CSSC Shipping.
Naming of Hafnia Loire follows the delivery of the first LNG-powered tanker, Hafnia Languedoc.
Both of these tankers will serve France's TotalEnergies under charter deals.
Besides these two vessels, Vista Shipping also ordered two more LNG-powered LR2 tankers at GSI in 2021.
Hafnia Larvik is the first in that batch.
Following delivery in 2024, these two vessels will serve Norway's Equinor under charter deals.