Guangzhou Port Group said it has signed a deal with China State Shipbuilding Corporation to convert inland vessels from diesel to LNG power.
Under the deal, CSSC Guangzhou Shipbuilding will convert 8 inland vessels to run on LNG for Guangzhou Port Shipping, a unit of Guangzhou Port Group, as part of a pilot project.
Guangzhou Port said in a statement the LNG conversion project has a price tag of about 40 million yuan ($6.2 million).
The vessels in question serve the Guangzhou Port shuttle bus business. They connect the Nansha Port area and various small and medium-sized terminals in the Pearl River Delta in Guangdong province.
The conversion project should be completed by the end of 2022, Guangzhou Port said.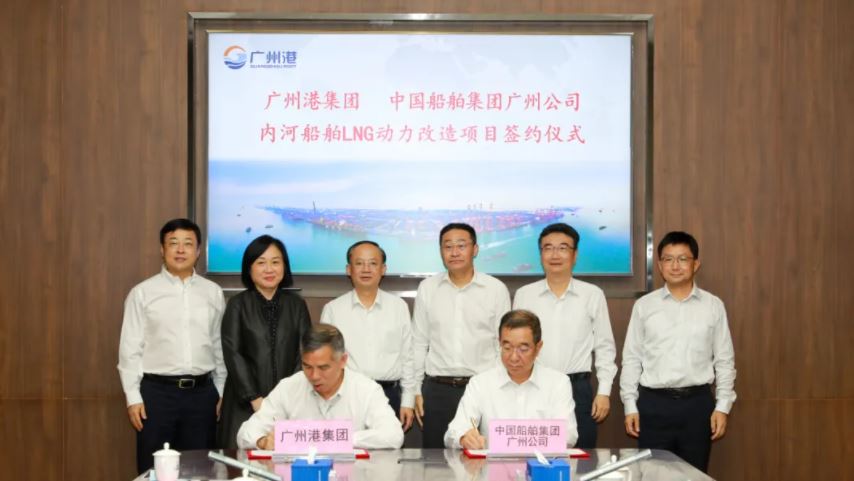 The government of the Guangdong province recently launched a plan which includes the construction of LNG-powered vessels as well as conversions from diesel to LNG. The plan also entails building LNG filling stations for inland vessels.
Worth mentioning here, CSSC's Guijiang Shipbuilding has earlier this year started construction activities on GNG Ocean's LNG-powered bulk carriers that would work on the Pearl River in Guangdong province.
Guijiang will build twenty-five 2,000 dwt vessels and the same amount of 3,000 dwt carriers.
In addition, China National Offshore Oil Company (CNOOC) said it would supply LNG to all of these ships.